Rhys Bowen appeared at The Poisoned Pen to celebrate the release of her standalone, In Farleigh Field.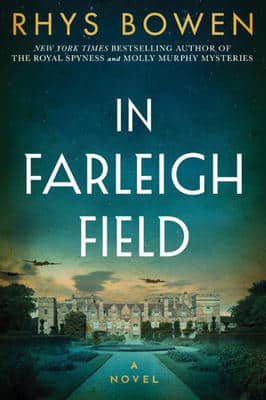 She came prepared to talk about World War II, and the effects on the British people.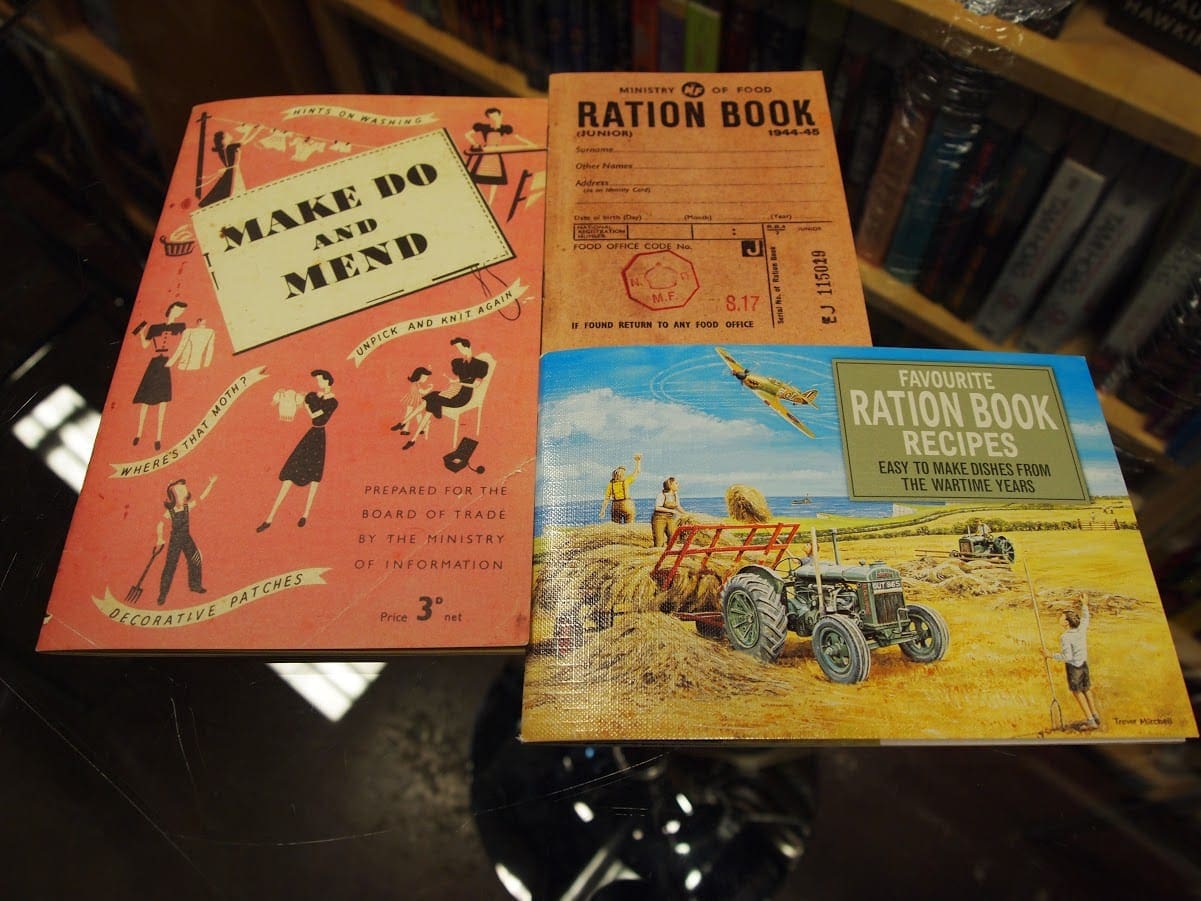 And, she came dressed in style.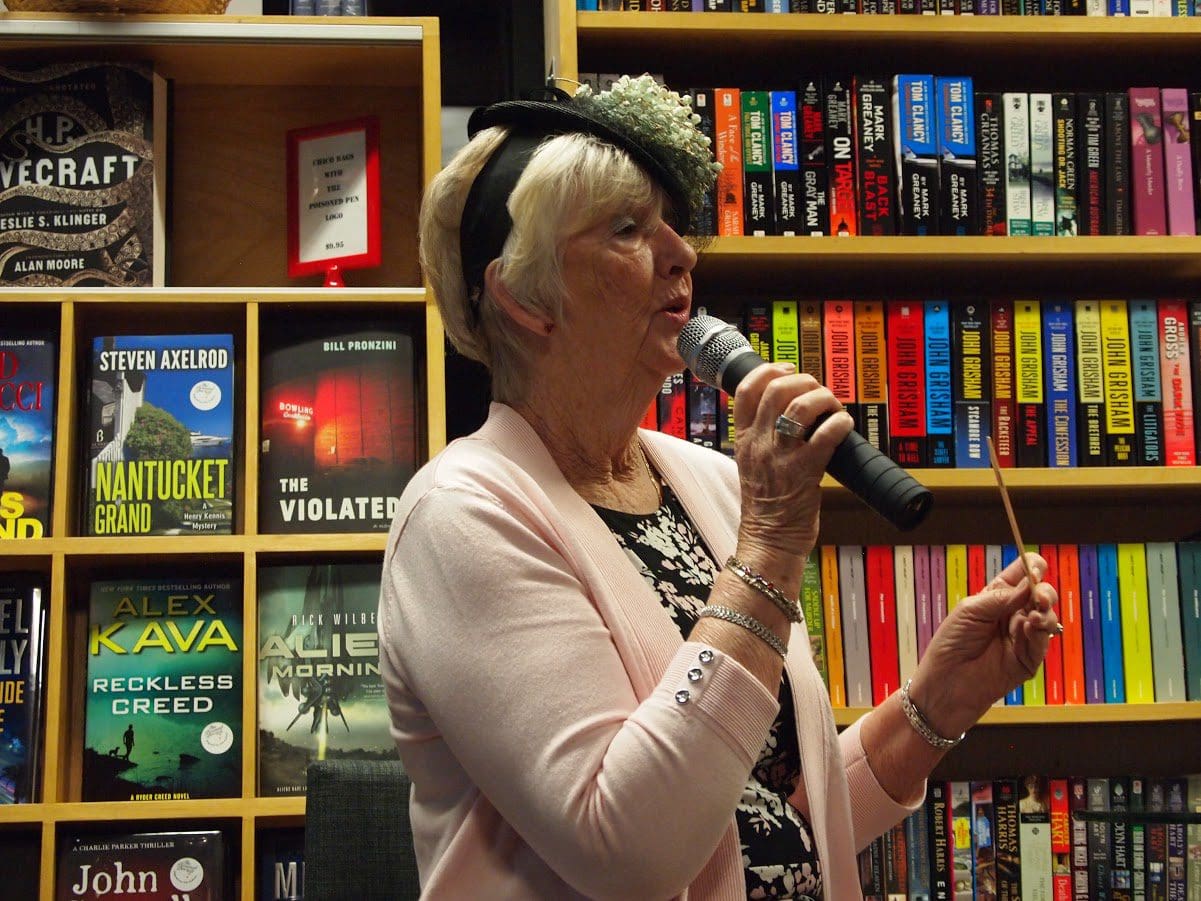 As you can tell by the pictures, Rhys and The Poisoned Pen Bookstore owner, Barbara Peters, had a fun time with their discussion.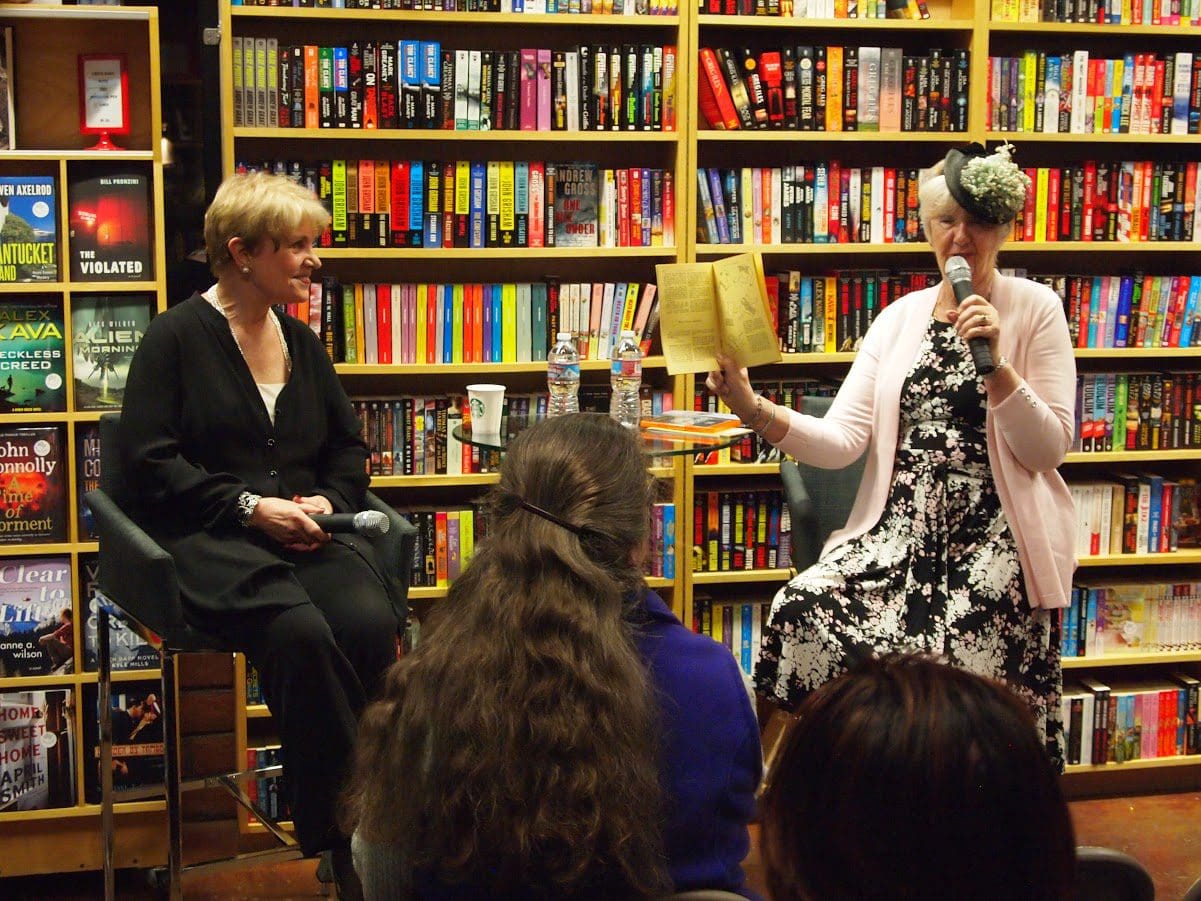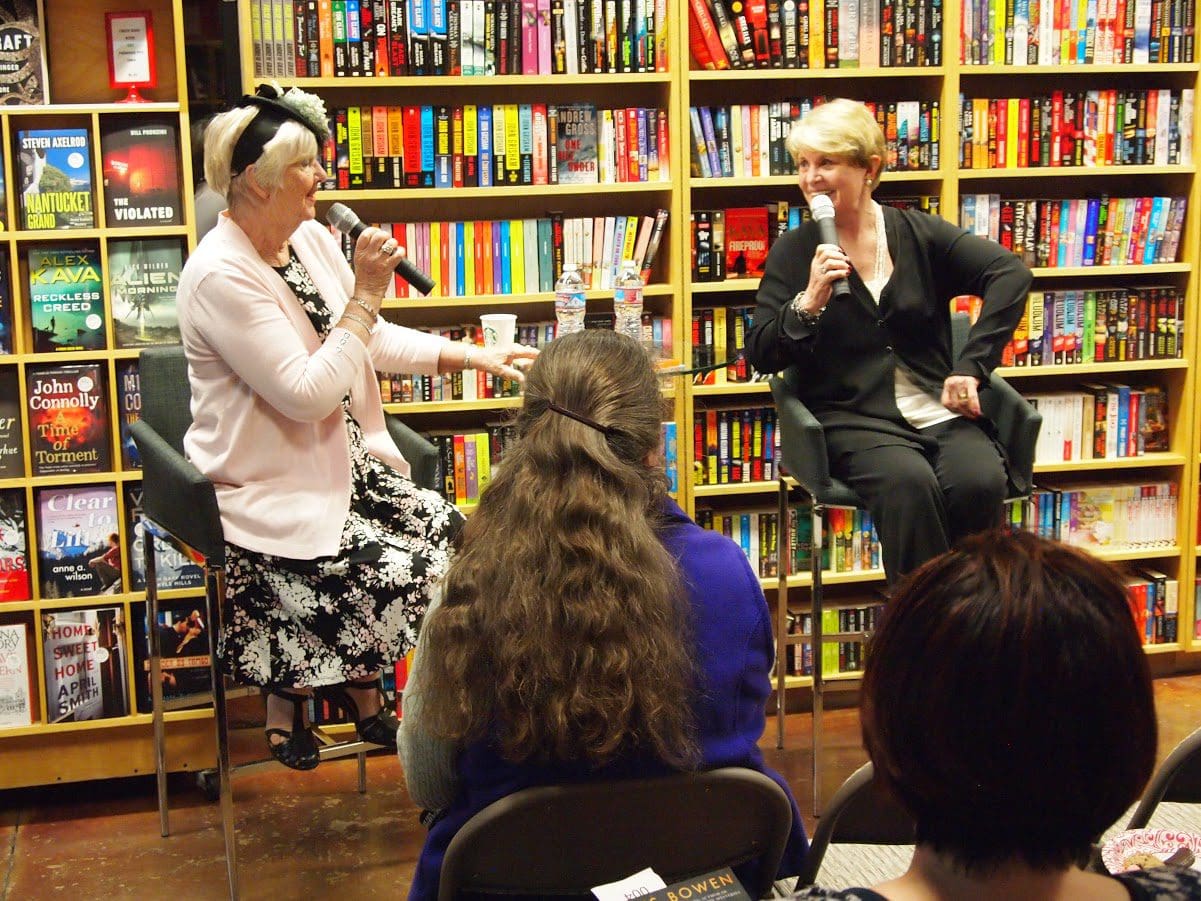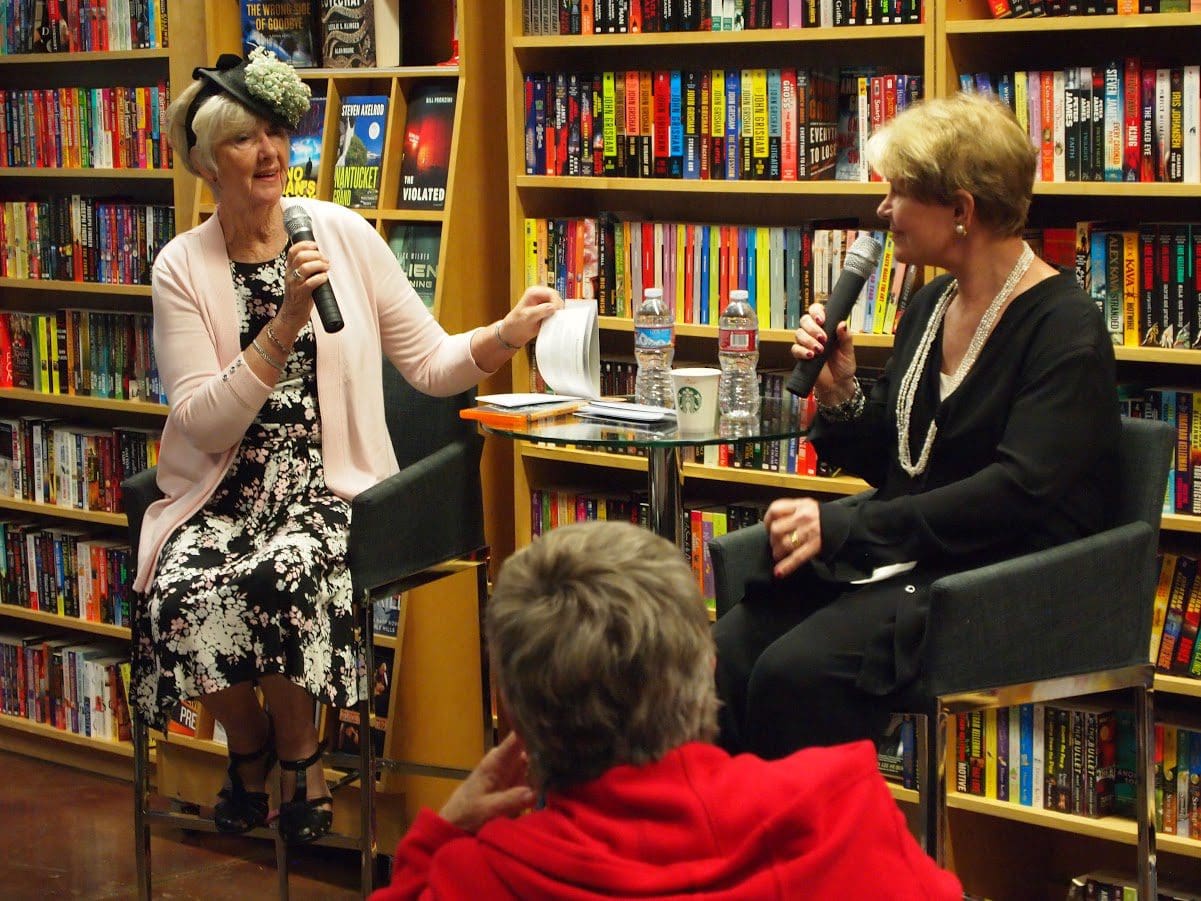 And, you have the chance to enjoy the program as well, because it was taped for Livestream. https://livestream.com/poisonedpen/events/6962944
If you'd like to order a signed copy of In Farleigh Field, check out the Web Store. https://bit.ly/2m3z2tB