Joe R. Lansdale, author of Rusty Puppy, was joined at The Poisoned Pen by Kathleen Kent with her debut mystery novel, The Dime.
Before showing photos, here are the summaries of the books, as they appear in the Web Store.
First – Rusty Puppy –
Hap and Leonard investigate a racially motivated murder that threatens to tear apart their East Texas town.
While Hap, a former 60s activist and self-proclaimed white trash rebel, is recovering from a life-threatening stab wound, Louise Elton comes into Hap and Leonard's PI office to tell him that the police have killed her son, Jamar.
Months earlier, a bully cop pulled over and sexually harassed Jamar's sister, Charm. The officer followed Charm over the course of the next couple of months, leading Jamar to videotape and take notes on the cop and his partner. The next thing Louise hears, Jamar got in a fight and is killed in the projects by local hoods. It doesn't add up: he was a straight A student, destined for better things, until he began to ask too many questions about the racist police force.
Leonard, a tough black gay Vietnam vet and Republican, joins Hap in the investigation, and they stumble upon the racial divides that have shaped their Eastern Texas town. But if anyone can navigate these pitfalls and bring the killers to justice, it's Hap and Leonard.
Filled with Lansdale's trademark whip-smart dialogue, colorful characters, and relentless pacing, Rusty Puppy is Joe Lansdale at his page-turning best.
*****
Then, the debut mystery, The Dime –
Brooklyn's toughest female detective takes on Dallas–and neither is ready for the fight.
Dallas, Texas is not for the faint of heart. Good thing for Betty Rhyzyk she's from a family of take-no-prisoners Brooklyn police detectives. But her Big Apple wisdom will only get her so far when she relocates to The Big D, where Mexican drug cartels and cult leaders, deadbeat skells and society wives all battle for sunbaked turf.
Betty is as tough as the best of them, but she's deeply shaken when her first investigation goes sideways. Battling a group of unruly subordinates, a persistent stalker, a formidable criminal organization, and an unsupportive girlfriend, the unbreakable Detective Betty Rhyzyk may be reaching her limit.
Combining the colorful pyrotechnics of Breaking Bad with the best of the gritty crime genre, The Dime is Kathleen Kent's brilliant mystery debut and the launch of a sensational new series.
****
Now, we have photos from the event.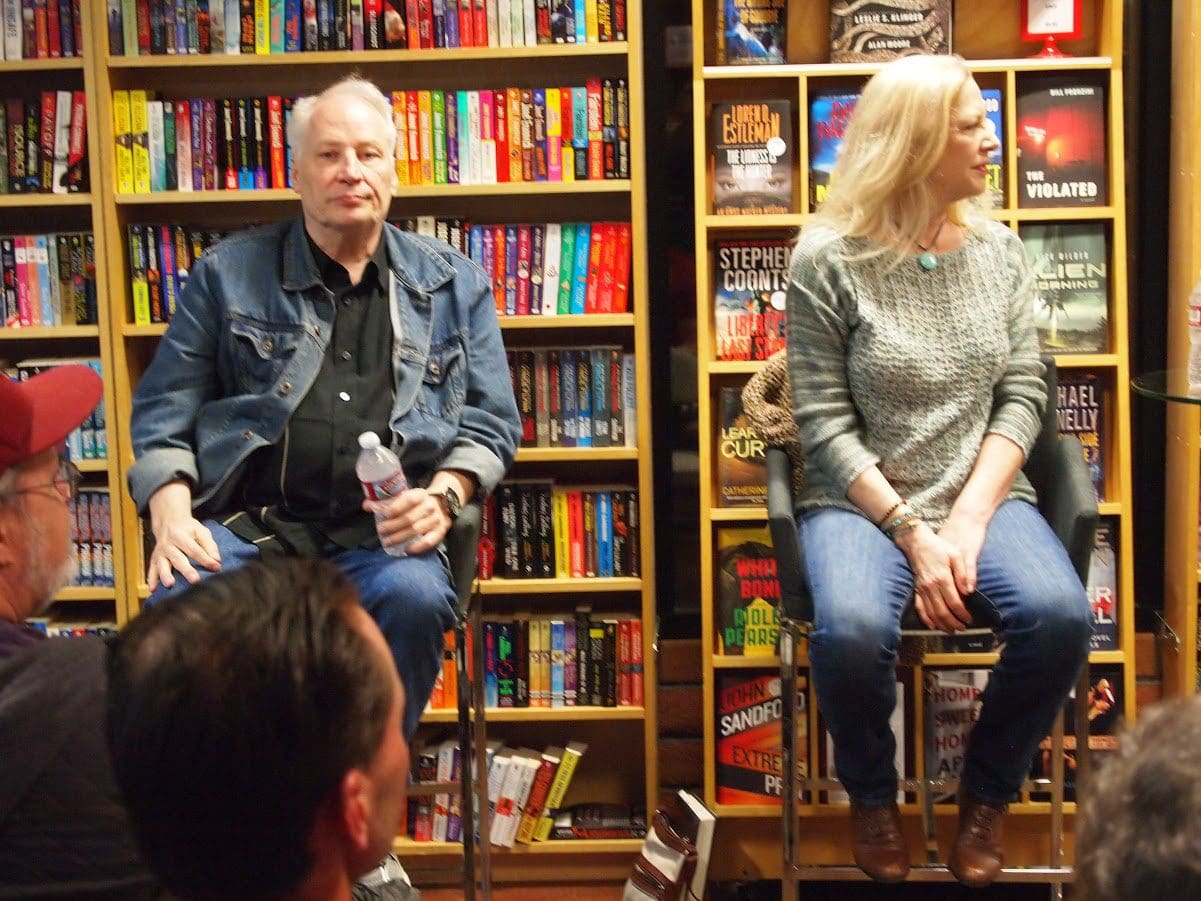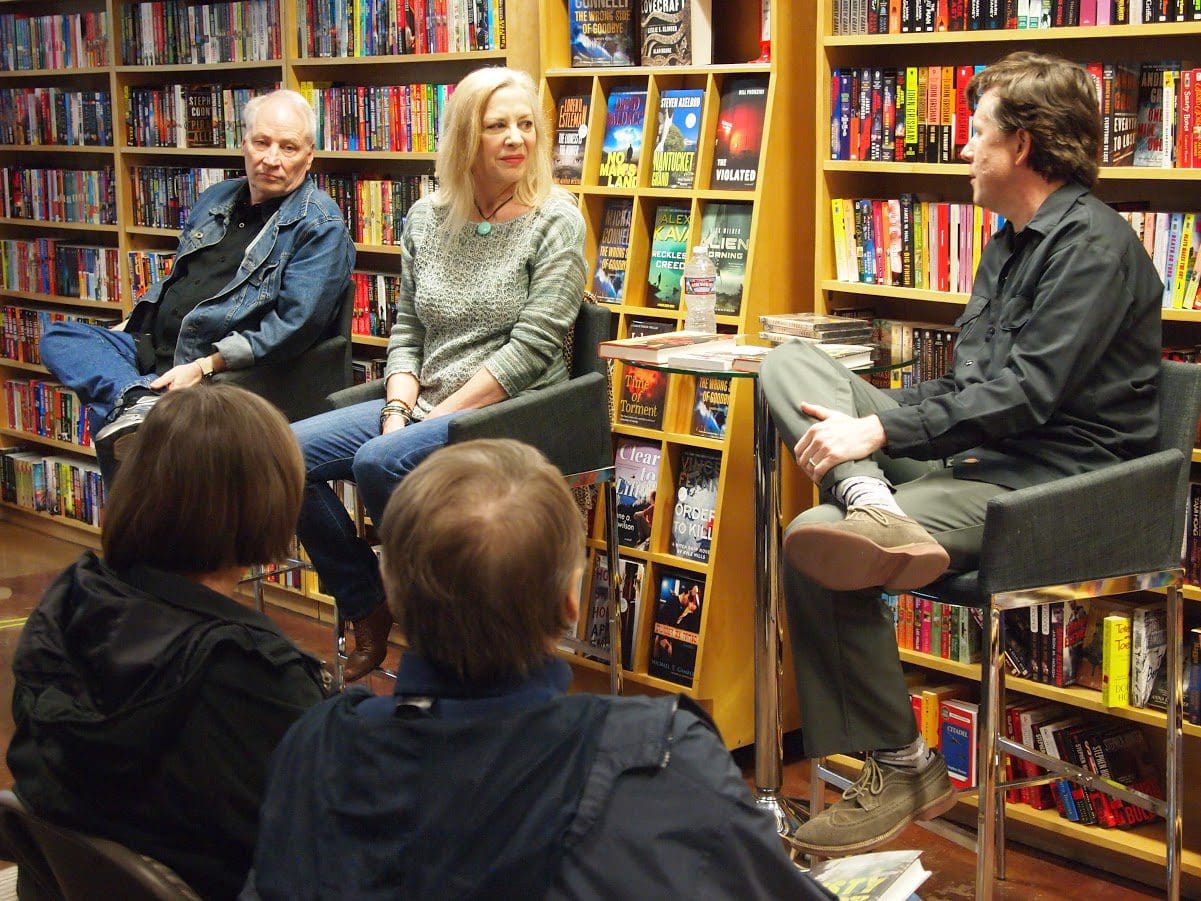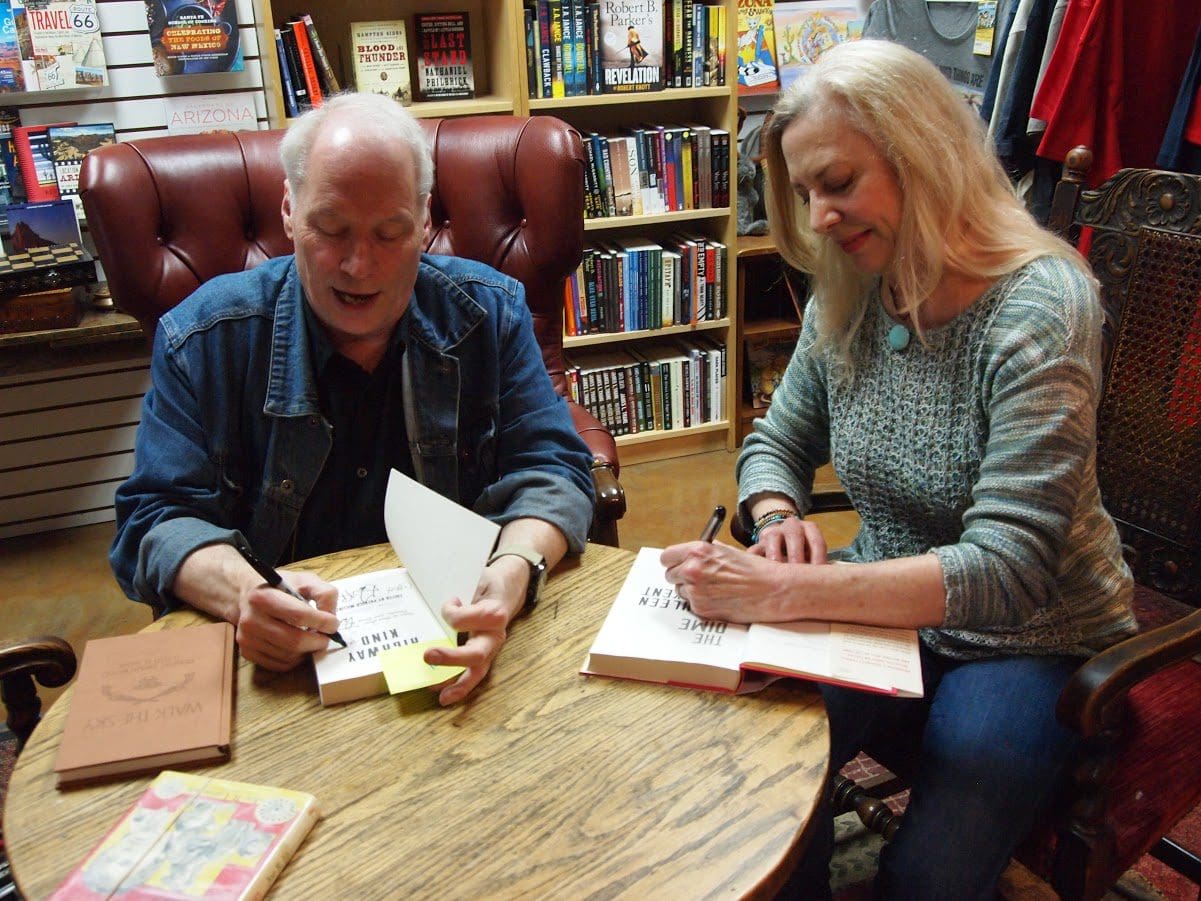 Signed copies of Rusty Puppy and The Dime are available through the Web Store. https://store.poisonedpen.com/