Lori Rader-Day, author of the forthcoming novel, The Day I Died, immediately said yes when I asked for book suggestions.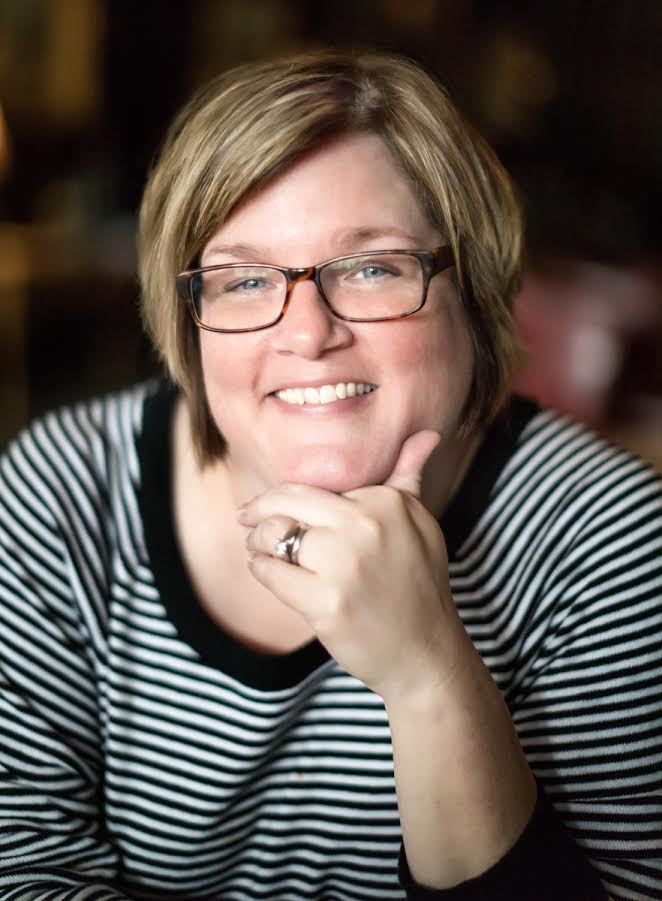 I did have to tell her, though, that if she didn't send me a photo, I'd find one somewhere. I'm sure that's why she answered so quickly.
I'd like to introduce Lori Rader-Day.
Lori Rader-Day, author of The Day I Died (forthcoming 2017), The Black Hour, and Little Pretty Things, is the recipient of the 2016 Mary Higgins Clark Award and the 2015 Anthony Award for Best First Novel. Lori's short fiction has appeared in Ellery Queen Mystery Magazine, Time Out Chicago, Good Housekeeping, and others. She lives in Chicago, where she teaches mystery writing at StoryStudio Chicago and is the president of the Mystery Writers of America Midwest Chapter.
Before I turn this over to Lori for her book suggestions, I want to encourage you to come back at the end. I have a link and information you'll want to see if you'd like to pre-order a copy of The Day I Died.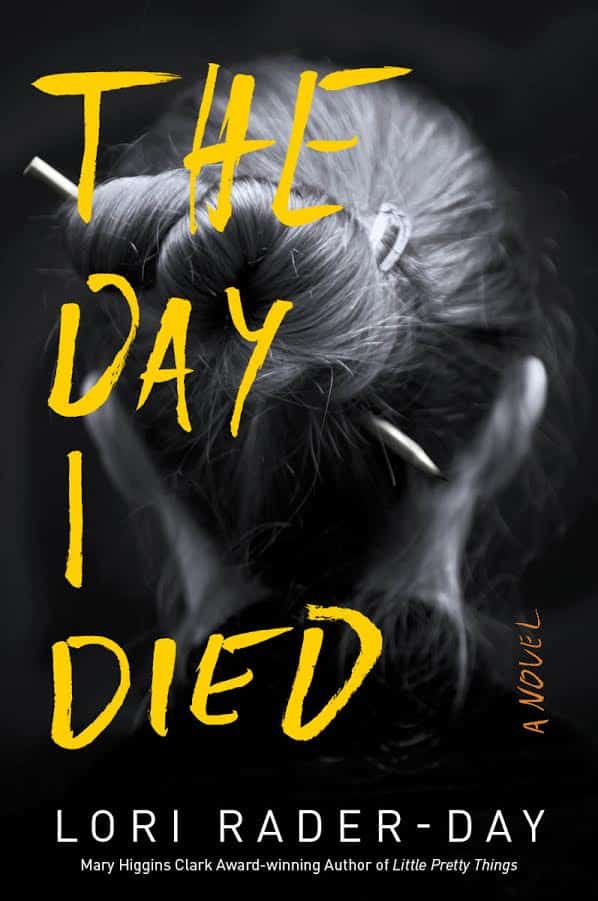 Thank you, Lori, for playing along.
*****
If you're looking for a winter book, does that mean you want a story that matches the (presumably) frigid temps outside? Or does it mean you're after a story that has the scorch of summer on it, to warm the bones? The Poisoned Pen is in Arizona, so I'm going to assume some of you have enough warmth to get you through to spring already. Winter has a way of closing you in, so maybe the best winter reads are those that take you somewhere else, that take you out from under the pile of blankets to a new, big-hearted understanding of the world.
But if you want that chill of winter, along with a gentle mystery in the family tree, one of my favorite books of all time is The Shipping News by Annie Proulx.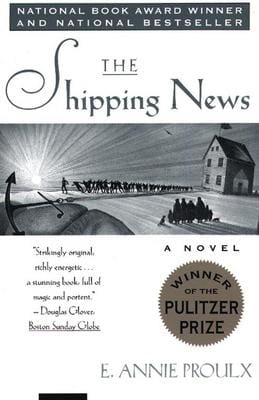 Proulx's characters are real people, sometimes frustratingly so. A friend of mine did not like this book and asked me, "But what's it about?" My answer: Lumpy people deserve love and friendship, too. Set in Newfoundland, Canada, the novel is at once expansive and claustrophobic and by the end of the book, your cheeks will be pink and wind-burnt from the story's cold. Proulx is just that good.
Another of my all-time favorites is Rebecca by Daphne du Maurier.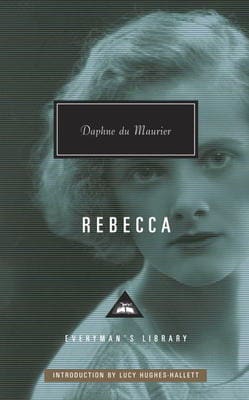 Most of the aspects of this novel that make it stunning cannot be spoken of. You have to find out the old-fashioned way, by reading it. I love that a book written in 1938 can still claim a spoiler alert. Again, the setting is key. The first line: "Last night I dreamt I went to Manderley again." Where is Manderley, and why aren't we there now? The novel takes you, but like the protagonists, you might not want to stay.
If all this bleak winter travel has you brittle and ready for some sun, No Hurry to Get Home by Emily Hahn will take you 'round the globe.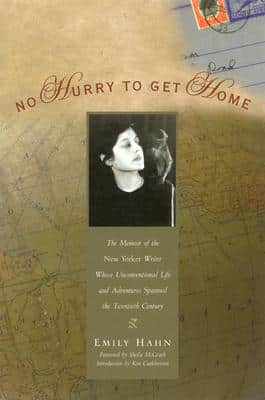 A memoir in collected pieces the author wrote for The New Yorker, this book is the story of a woman living far ahead of her time and maybe ours. An early trailblazing feminist with a heart for travel, Hahn made her way around the world alone and often on foot. The wide-ranging author left generous footnotes to her own history so that we could stretch our legs and follow along.
*****
Thank you, Lori. As promised, I have a second note from Lori Rader-Day, this one about her forthcoming book, The Day I Died. Lori's having a pre-order contest. You can pre-order a copy of The Day I Died through the Web Store. https://bit.ly/2loRJbl
Here's the blurb from the Web Store.
"From the award-winning author of Little Pretty Things comes this gripping, unforgettable tale of a mother's desperate search for a lost boy.
Anna Winger can know people better than they know themselves with only a glance—at their handwriting. Hired out by companies wanting to land trustworthy employees and by the lovelorn hoping to find happiness, Anna likes to keep the real-life mess of other people at arm's length and on paper. But when she is called to use her expertise on a note left behind at a murder scene in the small town she and her son have recently moved to, the crime gets under Anna's skin and rips open her narrow life for all to see. To save her son—and herself—once and for all, Anna will face her every fear, her every mistake, and the past she thought she'd rewritten."
If you read Lori's information, you could be a lucky winner of a gift certificate to your favorite bookstore. (That is The Poisoned Pen, isn't it?) Here are Lori's details.
Have you pre-ordered The Day I Died?
If you're that excited about the launch of The Day I Died, why not be rewarded for your enthusiasm?
If you have pre-ordered The Day I Died, take a snapshot of your receipt showing the title and the date of the sale and email the photo to contest (at) loriraderday (dot) com before March 31 for your chance to win a prize package of The Day I Died treats!
Eight winners will win:
"¢ $25 gift certificate to the bookstore of the winner's choice. (I encourage you to consider independent bookstores in your area, but any bookstore can be chosen.)
Any entrant will receive, if requested in the email:
"¢ A signed bookplate for your book. If you want it personalized, please specify who the book is for. You may also have me sign your book if I'm having an event at your local library. See my events page to look for your town.
If you're buying The Day I Died for a book club read, you may be interested in my contest for book clubs!
*****
And, don't forget to check out Lori Rader-Day's website. https://loriraderday.com/