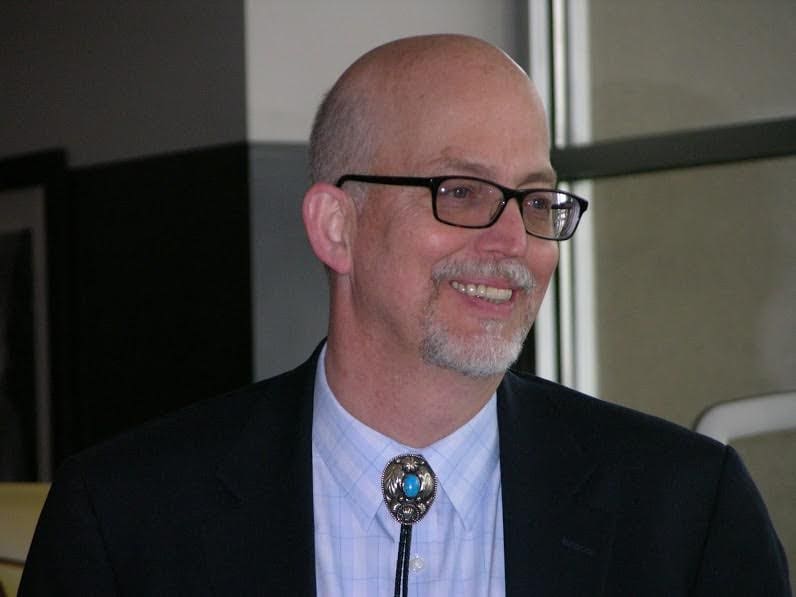 "A sad tale's best for winter." That's what William Shakespeare wrote in "The Winter's Tale." It's perfect for "In the Bleak Midwinter". It's also a perfect quote for books by today's crime fiction author, Larry D. Sweazy. His Marjorie Trumaine mysteries set in North Dakota are dark. His latest mystery, Where I Can See You, features a sheriff's deputy haunted by his own past.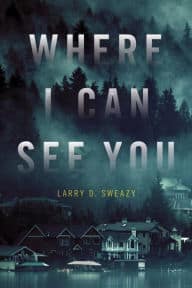 Here's the description from the Web Store.
"Haunted by the disappearance of his mother when he was eight years old, detective Hud Matthews begins his own investigation to find out what really happened so many years before. When a rare murder occurs in the lakeside community, Hud's veteran skills are called upon to capture the killer. Pulled deep into the threads of the community with ties to the past, Hud quickly becomes a target, not only of the killer, but of those who wish the past to be left alone. As Hud gets closer to discovering the truth about the crimes, he has to face a choice of enforcing the law, or stepping outside of it to make sure that his version of justice is served."
Sweazy is a fellow Indiana resident. He said yes when I asked if he would tell us about his reading "In the Bleak Midwinter". Thank you, Larry.
*****
One my favorite crime novels is Winter's Bone by Daniel Woodrell.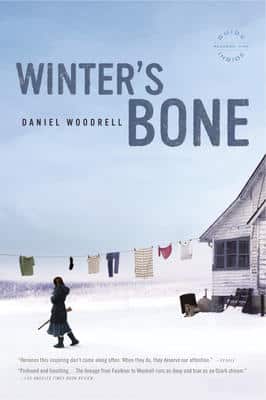 On the surface it's not your typical genre novel, and that's why I like it so much. It's not a genre novel, but it is definitely a crime novel. Winter's Bone is short (224 pages), sparse, and one of the most beautifully written novels I've read in the last ten years. Set in the poverty-stricken Ozarks, 17 year old Ree Dolly is forced to take care of herself, her two younger brothers, and her emotionally disabled mother. Her father, a meth addict and dealer, has put their house up for bond and has disappeared. Faced with losing everything, Ree goes searching for her father, and finds far more than she bargained for. The crimes are human crimes, deep and emotional, and much like True Grit (I think Ree Dolly and Mattie Ross are literary cousins), Winter's Bone is a coming-of- age story that lives in your mind and soul long after you've set the book down.
A non-fiction title that I have been singing the praises since it was published is H is for Hawk by Helen Macdonald.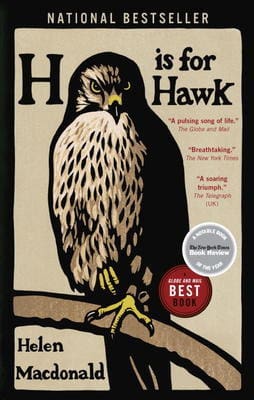 Set in England, after naturalist Macdonald's father dies, she grieves by turning falconry, capturing and training a goshawk she names Mabel. Moody, poetic, and moving prose jumps off the page unexpectedly. Like Winter's Bone, this is a quest novel, a novel about healing and hope, and the difficulties of hanging on to it. Part memoir, part academic study, and training novel, I go back this book over and over just to spend time with the characters and the writing.
Finally, since winter is gloomy and bleak, a little fun should be had, too. I really enjoyed The Last Four Days of Paddy Buckley by Jeremy Massey.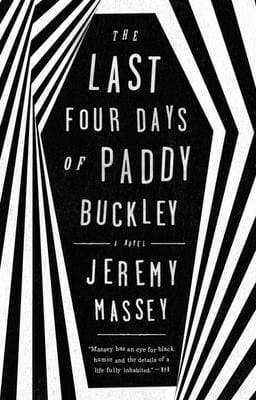 Set in Dublin, Ireland this quirky crime novel is a not-so- subtle excursion into black humor, though-provoking emotion, and laugh-out-loud adventure. This is a comedy, love story, and crime novel all rolled into one. Paddy Buckley works at the local funeral home and after he accidently runs over kills the brother of the local crime boss, hilarity ensures. A bookseller (from Faulkner's in New Orleans) put this book in my hand and assured me that I would love it. She was right.
*****
Thank you, Larry. Check the Web Store for all of these books, and for Larry D. Sweazy's crime novels and westerns. https://store.poisonedpen.com
And, check out Sweazy's website at https://larrydsweazy.com