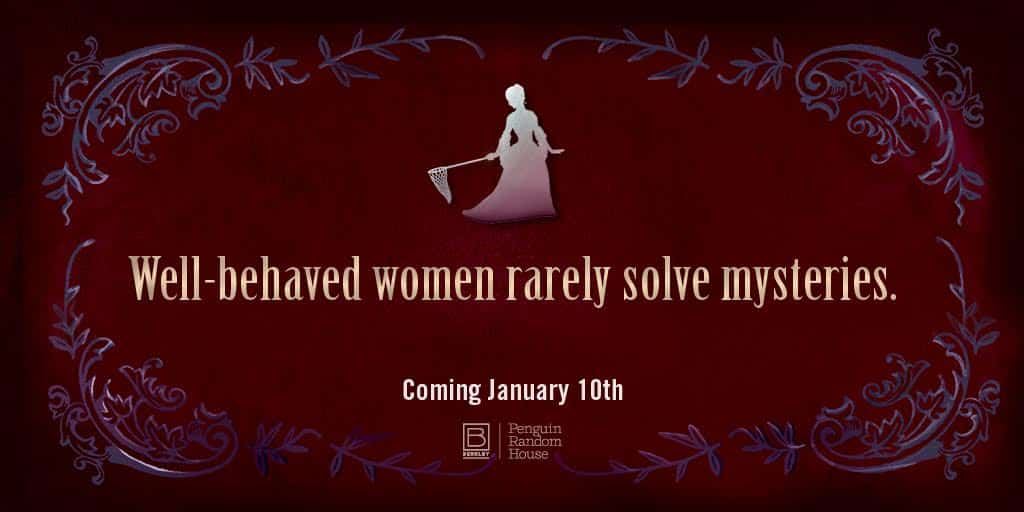 Deanna Raybourn, author of the Veronica Speedwell mysteries, as well as the Lady Julia Grey ones, will be appearing at The Poisoned Pen on Thursday, January 12 at 7 PM. She will be joined by Tasha Alexander (A Terrible Beauty), and Andrew Grant (False Friend).
Deanna was kind enough to answer questions for "In the Hot Seat". Thank you, Deanna.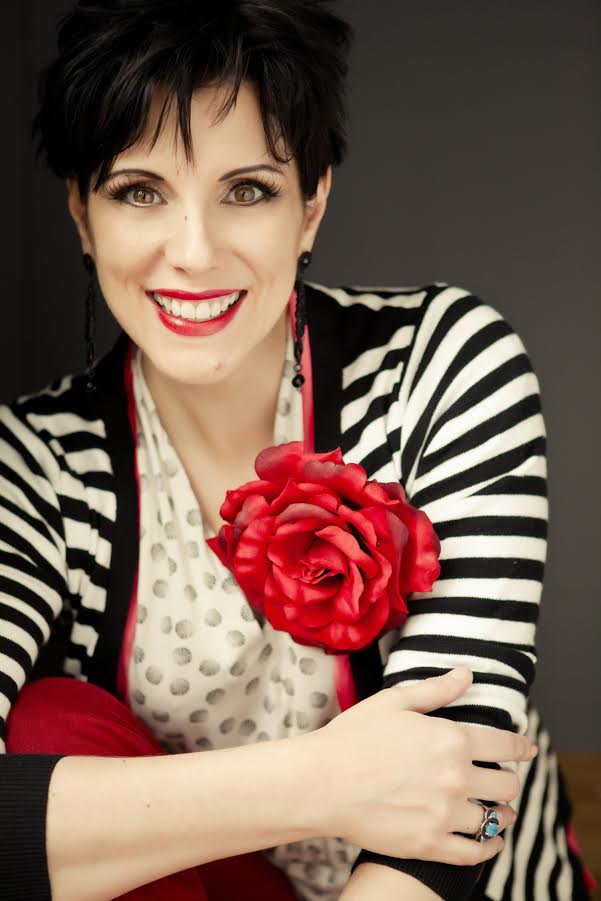 Deanna, would you introduce yourself to readers?
Certainly! I'm a sixth-generation native Texan transplanted to Virginia where I live with my husband, daughter, and goldendoodle. I write, I read, and I spend way too much time on Twitter and Instagram.
Tell us about Veronica Speedwell. Veronica is an intrepid young woman making her way in the world as a lepidopterist. By traveling the globe in search of butterflies, she is able to provide for herself financially as well as satisfy her wanderlust—and her taste for discreet love affairs. Unfortunately, she's formed the habit of stumbling over dead bodies and is far too curious not to take a stab at solving the murders herself. She's also managed to acquire a sidekick in the form of the Honourable Revelstoke Templeton-Vane, a natural historian with a shady past. Veronica is loosely inspired by Margaret Fountaine, a butterfly hunter who traveled the world for decades, enjoying a robust series of love affairs as well as a successful career well into her 70s.
Without spoilers, tell us about A Perilous Undertaking.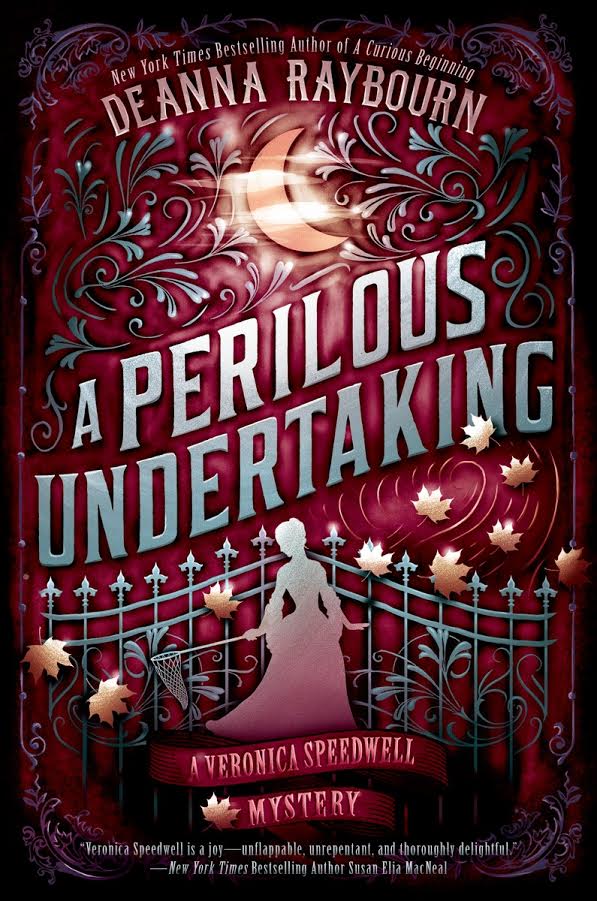 PERILOUS is Veronica and Stoker's second adventure, one that sees them feverishly attempting to right a miscarriage of justice and save a baronet from the hangman's noose for a murder he didn't commit. They are set on the trail of a cunning murderer at the behest of a very demanding woman who is not quite what she seems…
Your Lady Julia Grey books are also set in Victorian England. What draws you to that time period and setting? Late Victorian England has far more in common with modern times than most people realize. It was a period of enormous technological change, and those innovations caused repercussions in every area of life—how people dressed, how they ate, how information was communicated, who was permitted to own property, how status was determined. Nationalism was on the rise; women were demanding the vote; science was developing new theories that upended the status quo. Everything Victorians thought they knew about the world was being questioned or changed, and ultimately people had to, quite simply, adapt or die. That has obvious and fascinating parallels for us today, so it's interesting to me to explore that in a setting that is familiar but still different enough to seem a bit exotic.
I heard you speak at Bouchercon, talking about the female travelers of the 19th century. Would you talk a little about them now?
My degree is in English and history, so I quite naturally gravitated towards the writings of the Victorian travelers. They were tireless recordkeepers, writing memoirs or travelogues, keeping journals, penning letters. They noted everything—geography, customs, languages, natural history, their own experiences—so the material makes for fascinating reading, and I was particularly intrigued to discover how intrepid these women were. We tend to think of Victorian women as sitting quietly in the parlor, sharing tea and sympathy with the vicar, but the fact is that there were a host of ladies who packed up their parasols and petticoats and set off to see the world. In some cases they had scores of porters haul trunks of formal gowns and tea services across deserts so they could dine in style, but in other cases the women simply carried a carpetbag and didn't even travel with a maid. There were travelers who ventured into places men didn't even dare to go, and those were the ones I was particularly interested in learning more about. I've spent the last 25 years or so researching these women, and I never fail to be fascinated by their determination, their unflagging resolve, their tireless curiosity.
The Lady Grey mysteries were optioned for a TV series in the UK in 2015. Has there been any progress? There has been progress, but nothing I can discuss yet! I hope to be able to give lots of details soon but until I get the green light from the producer I'm sworn to secrecy.
When I reviewed the first Veronica Speedwell book, A Curious Beginning, I said, "She's a literary descendent of Elizabeth Peters' Amelia Peabody, and an ancestor of Alan Bradley's Flavia de Luce." Those authors may actually not have influenced you in any way. What authors have inspired you? Those references are perfectly apt because they have influenced me tremendously. Elizabeth Peters had such a gift for repartee as well as sexual tension that was managed to be so subtle you could miss it if you weren't careful but which was also utterly combustible. That's a very tricky line to straddle. I think Alan Bradley is doing a superb job with Flavia; he's created a heroine who is prickly and occasionally unlikeable and very certain of her own brilliance which are qualities she shares with Veronica, so they are kindred spirits! I also count Agatha Christie and Arthur Conan Doyle as tremendous influences as well as Victoria Holt.
What's your favorite book you've written, and why? It varies—ask me on any given day and you'll get a different answer from the day before. I have a soft spot for SILENT IN THE GRAVE because it was my first published book; I am also quite fond of A CURIOUS BEGINNING because it was the start of Veronica's series. Right now I'm smitten with Veronica's third adventure—the one I'm still writing—which is a good thing!
Other than your own, name several books you would never part with. Besides full collections of Jane Austen and Agatha Christie and the complete Sherlock Holmes canon, I'd keep some Georgette Heyers, THE SCARLET PIMPERNEL, the Provincial Lady series, my Nigella cookbooks, and Helen Castor's SHE-WOLVES, as well as anything by Judith Flanders or Lucy Worsley.
What was your favorite book of 2016? Lyndsay Faye's JANE STEELE had its paperback release in 2016, so I'm going to count that on a technicality! I also loved Sherry Thomas's A STUDY IN SCARLET WOMEN, a unique reimagining of the Sherlock stories.
Thank you, Deanna. If you can make it for an interesting, historical evening, please come to The Poisoned Pen on Thursday, Jan. 12 at 7 PM. Even if you can't make it, you can buy a signed copy of A Perilous Undertaking through the Web Store. https://bit.ly/2hvUO8f