I should have known what Kaye Wilkinson Barley would pick as her favorite Christmas mystery when I asked friends in the crime fiction community to write pieces for the blog. But, I'm saving the special photo for the end.
You might know Kaye from DorothyL or Jungle Red Writers (www.jungleredwriters.com). She has the space at Jungle Reds on the first Sunday of each month. She's the author of Whimsey: A Novel, and My Name is Harley and This is My Story. Barley has also written short stories for anthologies including this year's Bouchercon collection, Blood on the Bayou. Kaye blogs at www.meanderingsandmuses.com. Her author page is www.kayewilkinsonbarley.com.
Thanks for the piece, Kaye!
*****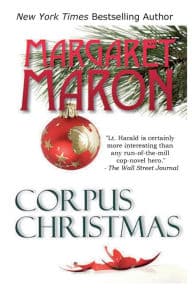 My favorite Christmas mystery is Margaret Maron's "Corpus Christmas,"  and I re-read it every year during the holidays.  The scene is The Erich Bruel House, referred to as "a relic of Manhattan's Gilded Age."  This is a Sigrid Harald novel and probably my favorite of the series, although I recommend the series be read in order.  Sigrid and Oscar Nauman, famous artist and Sigrid's significant other, are attending a Christmas party at the Bruel House in Oscar's honor.  The Bruel House has lived many years on art donations, public monetary donations and a trust fund that is dwindling.  Trustees, old and new, have differing opinions on how to bring The Bruel House back to its once proud glory.  A trustee is found dead the morning after the party and Sigrid returns to the scene to investigate, which is much more her métier than party guest, as she is not a social person, by any means.  There's no shortage of suspects as the dead trustee was pretty much no one's favorite person.  If you like Christmas mysteries, you'll enjoy Corpus Christmas. If, like me, you're a fan of art and the people who populate the art world, this is a book for you.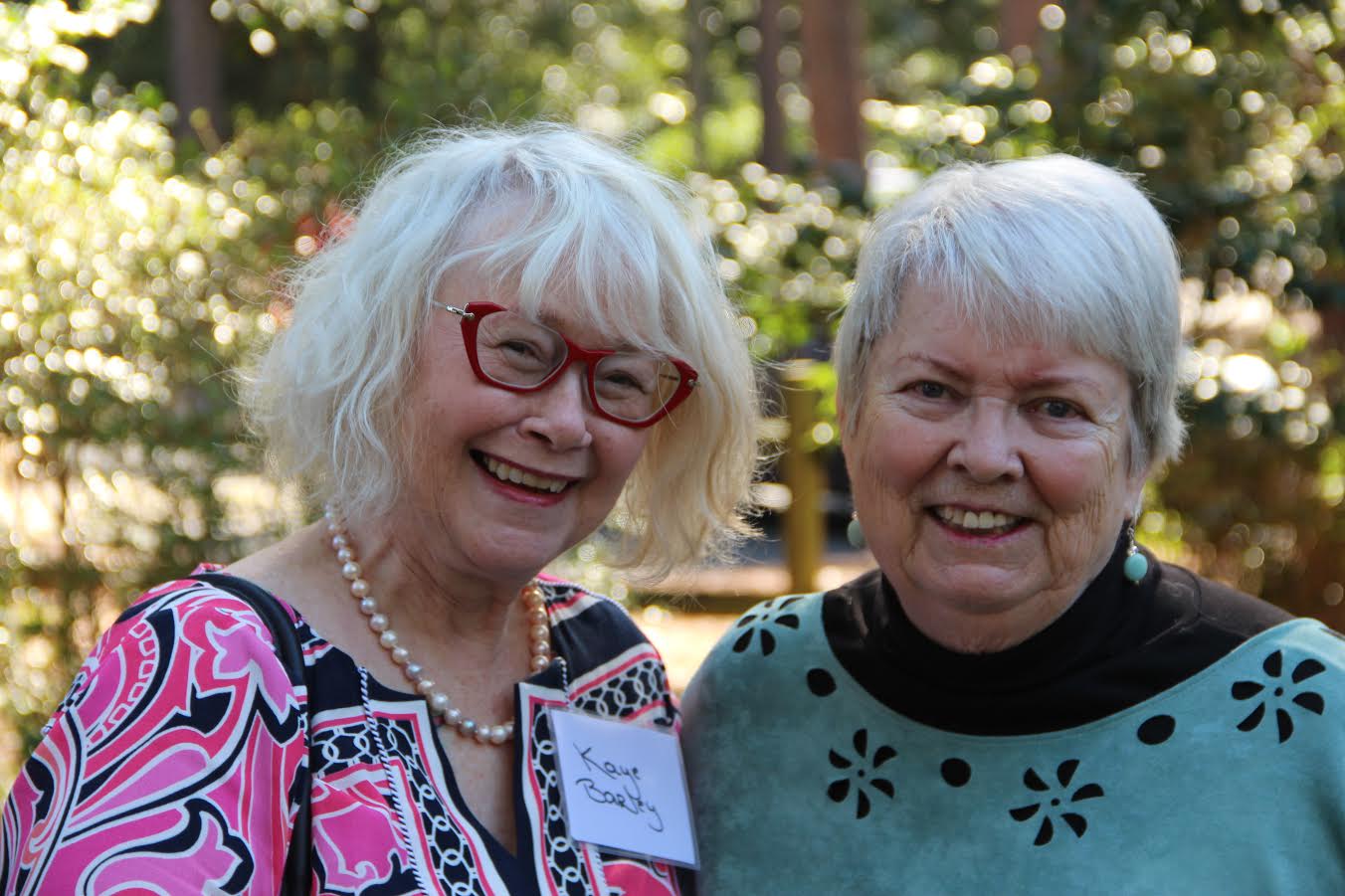 If you're looking for copies of Margaret Maron's Corpus Christmas or Kaye Wilkinson Barley's Whimsey: A Novel, we can special order them through the Web Store for you. https://store.poisonedpen.com/