Now there's a duo to make the reader of western mysteries very happy, Margaret Coel and William Kent Krueger. They appeared together at The Poisoned Pen to talk about their latest books.
As I mentioned a few days ago, Winter's Child is the last of Margaret Coel's Wind River mysteries. And, in Manitou River by Krueger, the  new Cork O'Connor thriller, the lives of hundreds of innocent people are at stake when Cork vanishes just days before his daughter's wedding. You can hear the authors talk about their books through our Livestream, as Barbara Peters, owner of The Poisoned Pen, interviews them. https://livestream.com/poisonedpen/events/6210794
Before (or after) you see the Livestream, check out the photos from the event.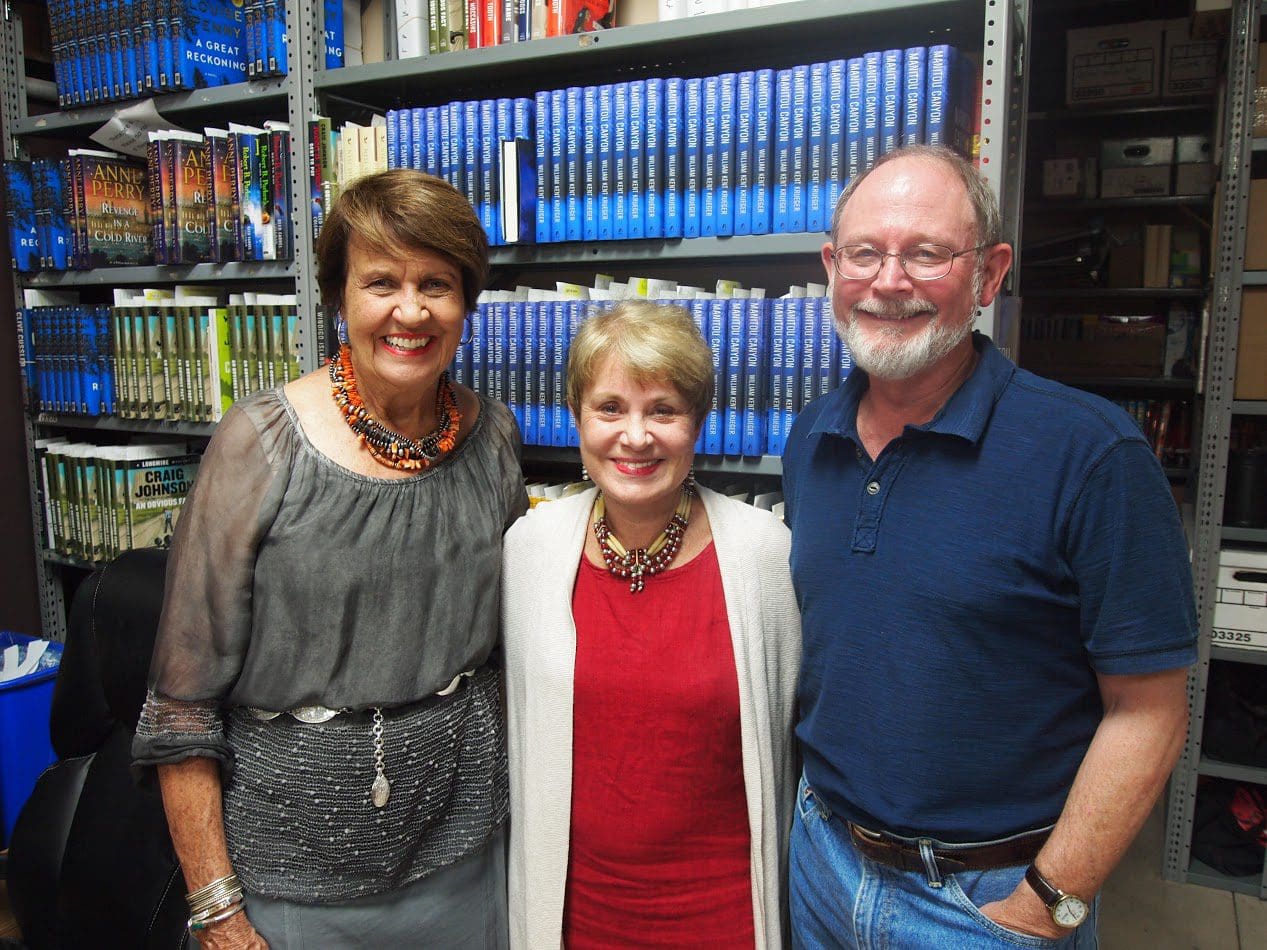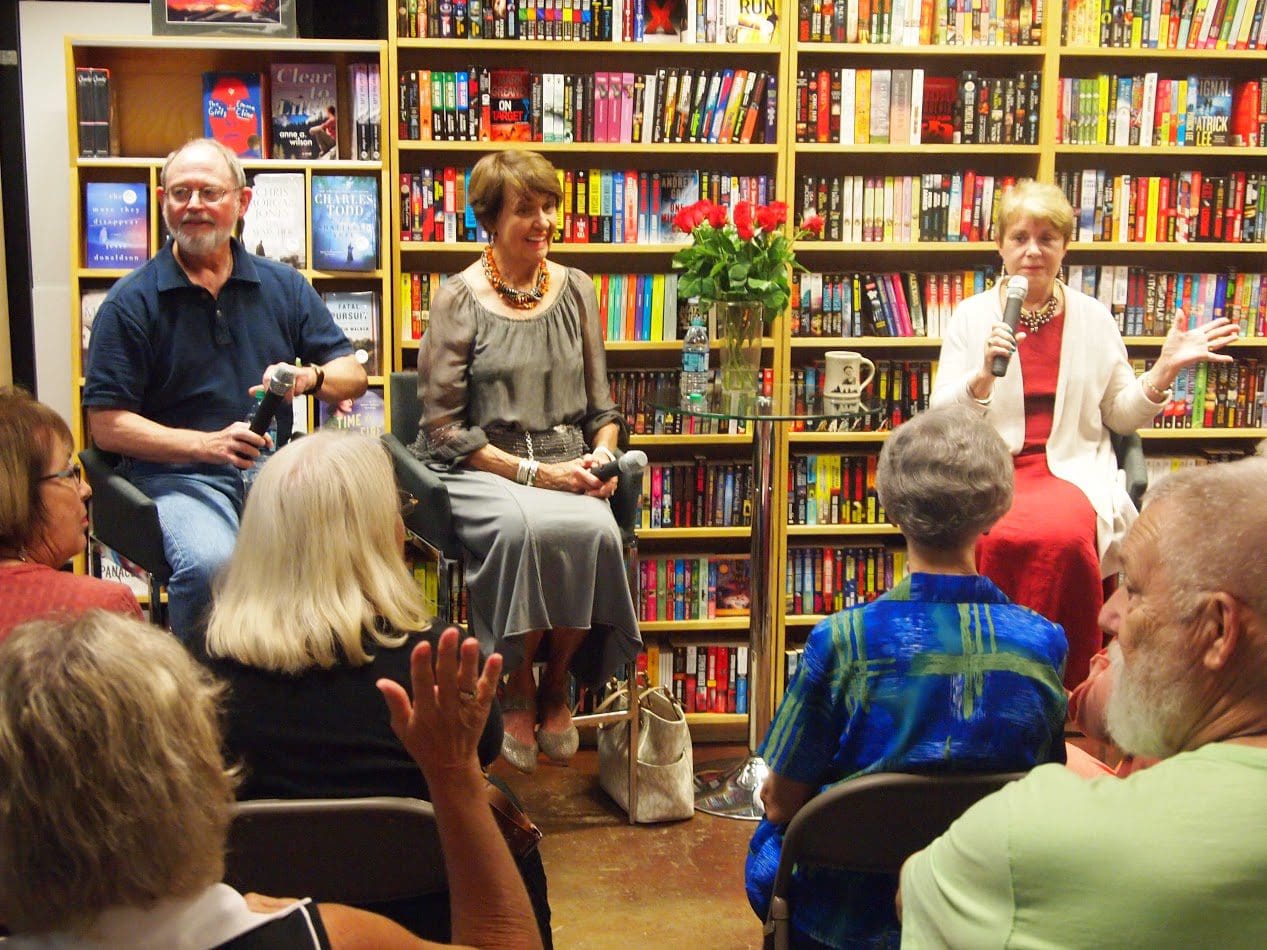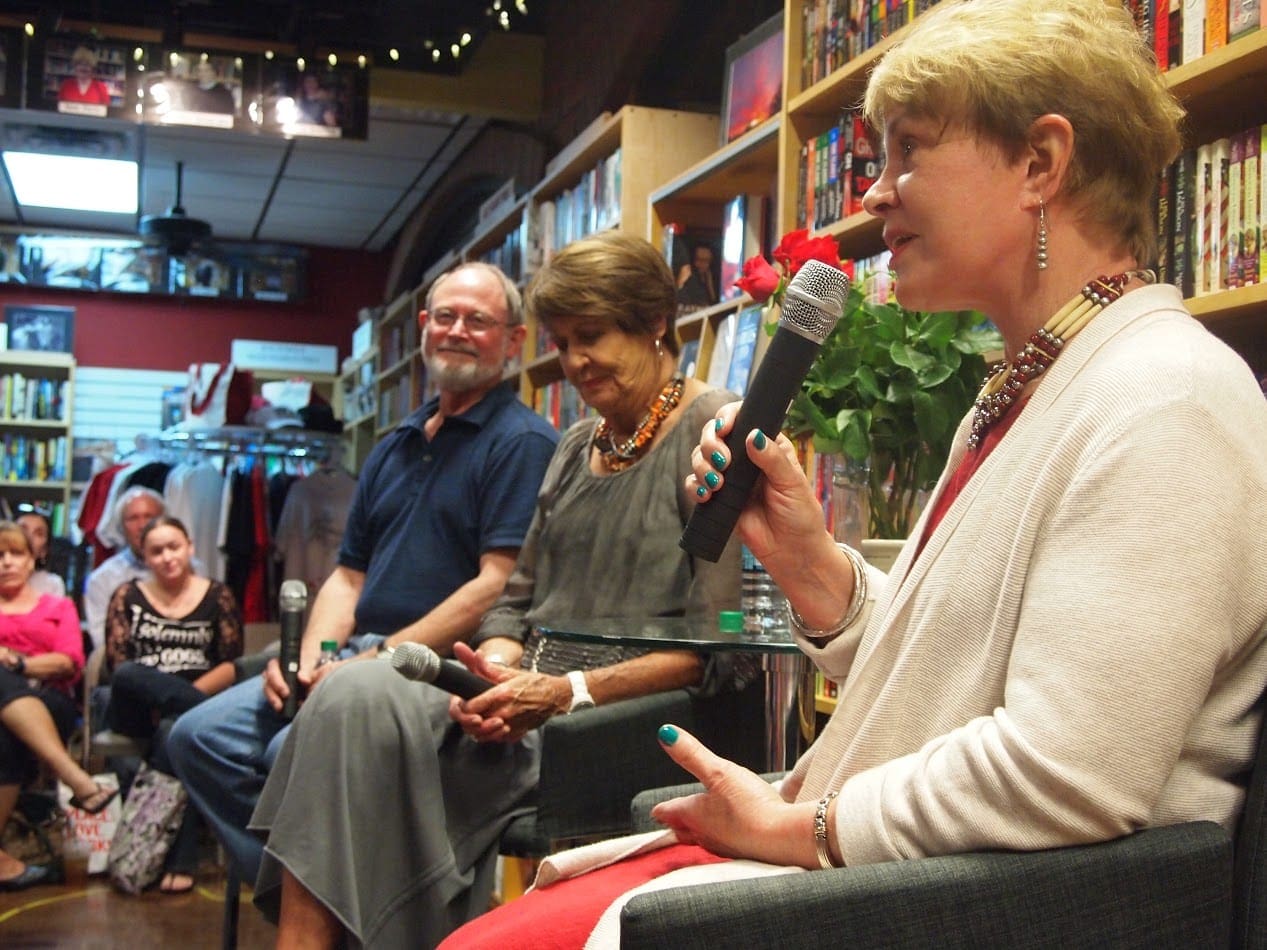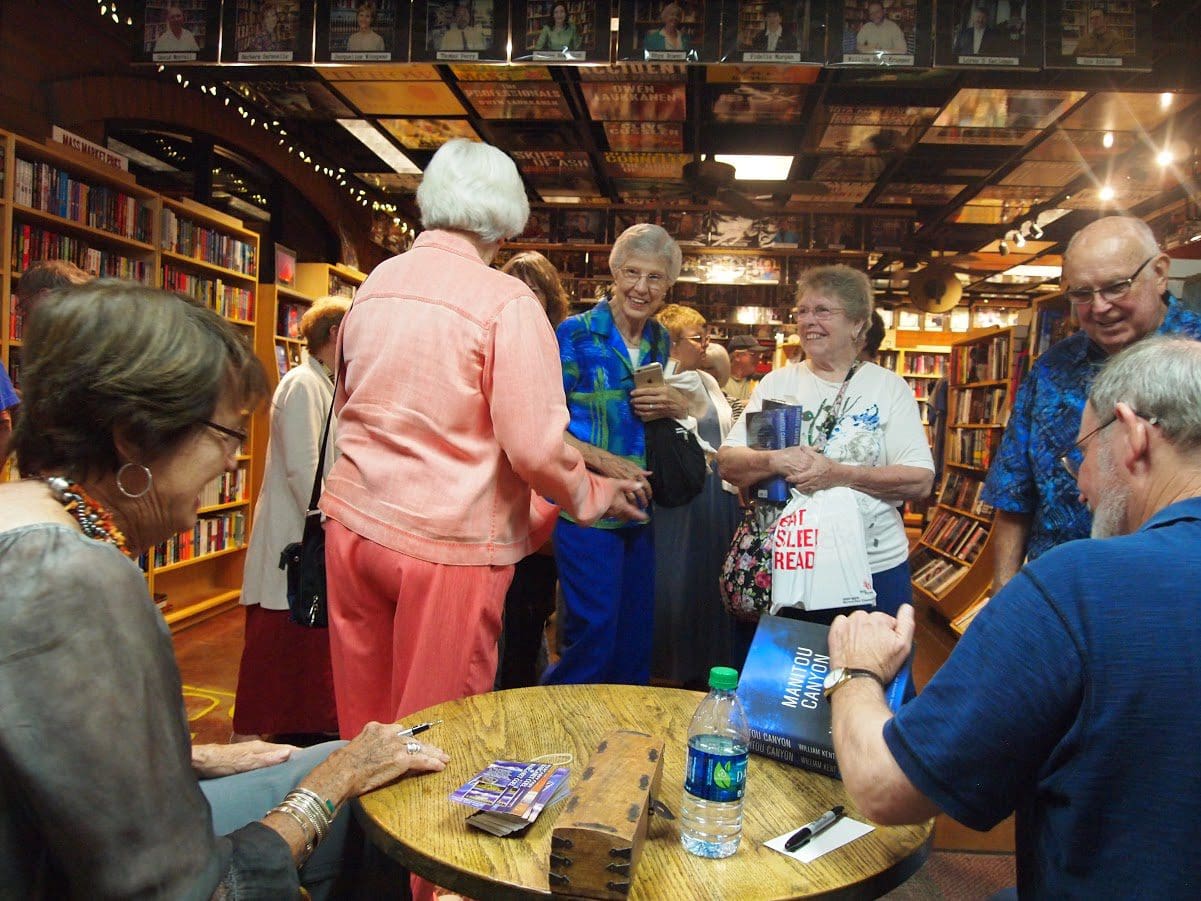 If you would like signed signed copies of Winter's Child or Manitou Canyon, they're available through the Web Store.  https://store.poisonedpen.com/