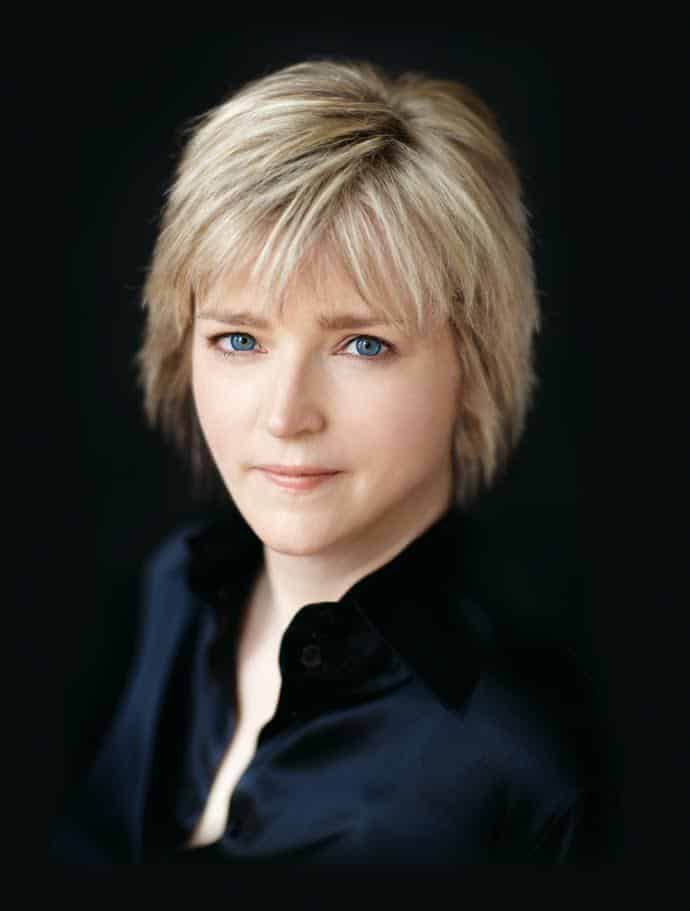 Karin Slaughter appears at the Poisoned Pen at 2 PM on Sunday, Sept. 25 on her book tour for her latest crime novel, The Kept Woman. Fortunately for those of us who won't be able to make it, she took time to sit In the Hot Seat and answer questions. Thank you, Karin.
Karin, you're so well-known. I'm sure you've had all kinds of introductions. How would you introduce yourself?
"Wow, it's just starting that someone so young has written so many books!"
Will Trent is the lead character in your latest novel, The Kept Woman. Would you introduce him?
Knowing him so well, I'd think that he wouldn't want to be introduced. If it was a social situation, I wouldn't say he's a cop because people act weird when they find out people are cops. I'd just say he's a friend and hands off ladies because he's taken.
Please summarize The Kept Woman without spoilers.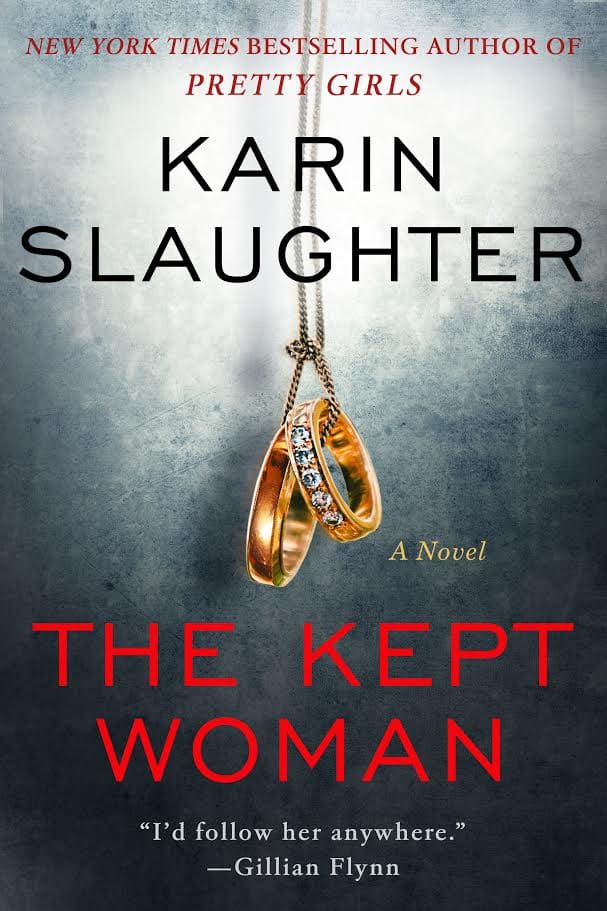 Like all Will Trent books, it starts out with  him being really, really happy…and then something horrible happens.
Although this is part of a series, you've said people can start here. What makes The Kept Woman a good starting point?
After Unseen (the last Will Trent novel) I was at a reset point with the characters and relationships, and I think that what you find in The Kept Woman is a new beginning, not least of all because Sara has a new job and everyone is trying to figure out where they belong in the story.
Why do you write mysteries and thrillers?
I honestly just think of myself as a writer. This isn't to say that I don't adore mysteries and thrillers, but that's kind of a category. Gone With the Wind has a violent murder. Gone Girl is a classic thriller. When enough people who think they are really smart like a thriller, they call it fiction. Me, I just like a good story where something happens.
Other than author, what's the most interesting job you've ever had?
I was an exterminator, but the company was actually a drug front, which it took me about a year to realize. I was very naïve!
Neil Gaiman said, "Trust your obsession." Did you ever have an obsession that you had to turn into a story? What was it?
Pretty Girls, my last novel, came to me in a dream. I was taking medication for my back, and anyone who knows me will tell you I am not much of a drinker or drug-taker (I've never even smoked a cigarette) so the narcotics for the pain gave me these incredibly vivid dreams, and one of them was the opening for Pretty Girls. I was actually in the middle of writing a different book and I became so obsessed with the story that I had to put that one on hold. Oh, and also with The Kept Woman I guess I am obsessed with these jocks who keep getting away with raping women. Or maybe it's not "obsessed" so much as disgusted, and it keeps happening again and again so my disgust seems to have an ever-renewable resource.
Since I'm a librarian, would you tell us about your passion for libraries?
I would say first: thank you for your service! What you do is very important, especially to folks like me. Every author I know got their start in the library. As for me, I didn't come from a reading family, so the library was amazing for me. Also, it was a place where women were positive role models. I lived in a town where little girls were told they could be a teacher until they got married, then they would be a mother. The librarians were the boss of the library! How cool is that?
What's on your TBR pile?
I have just started Blood in the Water by Heather Ann Thompson. It's about the Attica prison riot, and the parallels to what is currently happening in privately run prisons is both startling and terrifying.
Thank you, Karin. As I said, Karin will appear at the Poisoned Pen on Sunday, Sept 25 at 2 PM. You can order signed copies of The Kept Woman through the Web Store. https://bit.ly/2bCxTW9