Traditionally, the dog days of summer end on August 11. So, we should observe those days now with a few mysteries involving dogs. And, of course, you can pick up books by all of these authors through the Web Store. https://store.poisonedpen.com
Let's start with David Rosenfelt's Outfoxed. Andy Carpenter might be a defense attorney, but his true passion is the Tara Foundation, the dog rescue organization that he runs. While he's working with prisoners and dogs, one of the prisoners escapes, using Boomer, a fox terrier, to assist. When the man is caught, and accused of murder, Andy has a new client, and a new dog.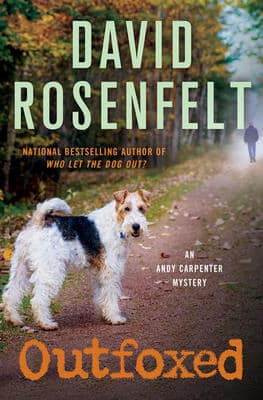 And, wait until you see the cover of Rosenfelt's next book, due out Oct. 18. The Poisoned Pen will have signed copies of The Twelve Dogs of Christmas. Adorable cover, isn't it?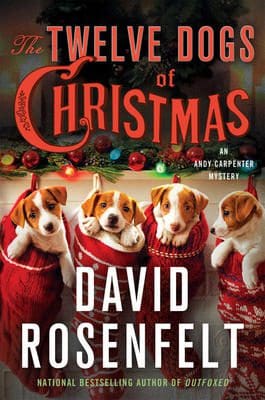 In Scent of Murder, James O. Born introduces Deputy Tim Hallett, assigned to a special K-9 unit with his partner, a Belgian Malinois named Rocky. Born writes a gritty police thriller, but one that shows the unique partnership and loyalty between police officers and their canine companions.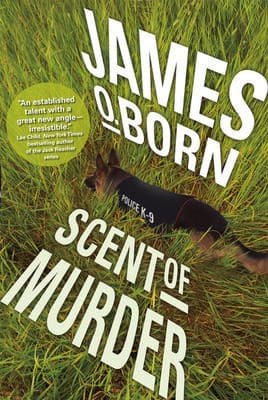 Killing Trail is Margaret Mizushima's first Timber Creek K-9 mystery. Our blurb reads, "When a young girl is found dead in the mountains outside Timber Creek, life-long resident Officer Mattie Cobb and her partner, K-9 police dog Robo, are assigned to the case that has rocked the small Colorado town." Mattie works with Cole Walker, a local veterinarian and a single father whose daughter may hold the key to the mystery. If you like Killing Trail, watch for the second book in the series, Stalking Ground. Release date is September 23.
Laurien Berenson usually takes her amateur sleuth, Melanie Travis, into the world of dog shows. In Live and Let Growl, Melanie heads to central Kentucky with Aunt Peg who is judging at the Kentuckiana Dog Show Cluster. She enjoys meeting one of Aunt Peg's friends, Ellie Gates Wanamaker, who once showed Standard Poodles. But, when Miss Ellie meets with an "accident", and the pedigreed family prefers to keep it quiet, Melanie is on the trail.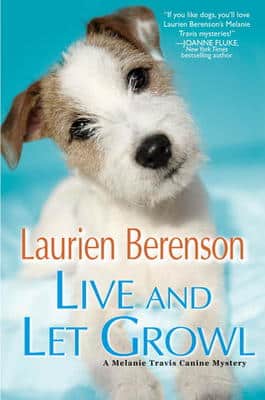 I have to end with that charming Chet and Bernie series by Spencer Quinn. Chet, the dog, is the narrator of the series about his investigations with Bernie Little, Chet's best friend. Most of the books are set in Arizona, including the latest one, Sense and Sensibility. "In the latest entry in the immensely popular Chet and Bernie mystery series, Private Investigator Bernie Little and his canine companion Chet return home to encounter some alarming developments. First off, Bernie's wall safe—normally hidden behind the waterfall picture in the office—is gone, and with it Bernie's grandfather's watch, their most valuable possession. And next door, old Mr. Parsons is under investigation for being in possession of a saguaro cactus illegally transplanted from the desert. Bernie and Chet go deep into the desert to investigate."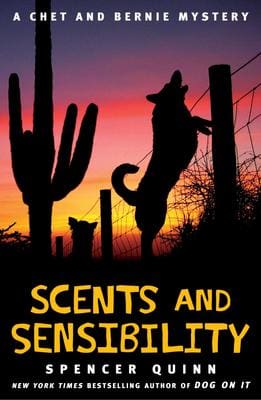 If you associate the dog days of summer with hot, sultry days, too hot to do anything, you might want to think about reading a mystery featuring a dog. There are plenty to pick from!