August 2 is release date for Elaine Viets' Brain Storm, the first Angela Richman, Death Investigator book. It's one of The Poisoned Pen's Book of the Month Club picks for August.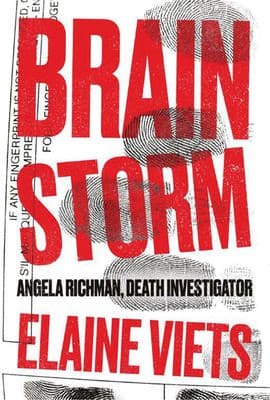 There's also an unusual story behind it. Some followers of Viets' may know a little of the background. This courageous woman was kind enough to take the time to answer questions for one of the "In the Hot Seat" interviews. Thank you, Elaine.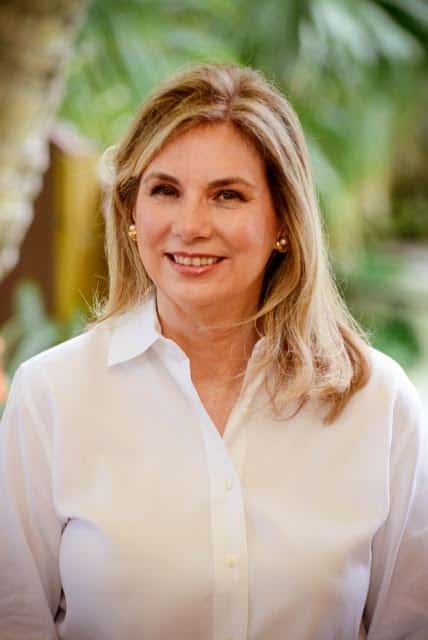 Elaine, would you introduce yourself to our readers?
Brain Storm is my 30th mystery and my fourth series. I'm best known for writing the traditional, humorous Dead-End Job mysteries, set in South Florida, where I live. The Art of Murder, my 15th Dead-End Job mystery, is just out in hardcover from Penguin. I've also written 10 cozy Josie Marcus Mystery Shopper mysteries, and four Francesca Vierling newspaper mysteries. Francesca was my first series, and it was dark. Brain Storm is a return to my dark side. I'm married to writer Don Crinklaw, and we live in Fort Lauderdale with two cats, Harry and Mystery.
Would you tell us about the character of Angela Richman, Death Investigator?
Angela is a death investigator for mythical Chouteau County, Missouri, home of the one percent and the people who serve them. The major town is Chouteau Forest. It's similar to the rich part of St. Louis County. I was a newspaper reporter in St. Louis and knew a lot of insider details about that area. The Forest likes to hire its own, and Angela is the daughter of servants and lives on the Du Pres estate, so she's both an insider and an outsider: She belongs, but not really.
At a crime, the death investigator is in charge of the body, and works for the medical examiner. The police handle the crime scene. Many people would be horrified by the sights and smells of death, but Angela believes that the dead are trying to tell us what happened and it's her job to listen to them, and perform this last service for them. Angela is also a survivor. After a grueling death investigation for a teenage girl killed in a car crash, Angela suffers a series of migraines. She goes to the hospital, where she's misdiagnosed by a respected neurologist as "too young and fit to have a stroke." He sends her back home, where she has a series of strokes, including a hemorrhagic stroke, and needs brain surgery. Angela will spend some three months in the hospital recovering and re-learning simple skills, including walking.
Can you summarize Brain Storm without spoilers?
Death Investigator Angela Richman is misdiagnosed by Dr. Porter Gravois, a wealthy Chouteau Forest insider. Angela has six strokes, and needs brain surgery. She's saved by a brilliant outsider, surgeon Dr. Jeb Travis Tritt. She wakes up from a coma, drug-addled and hallucinating. The doctor who misdiagnosed her is murdered. He and Dr. Tritt were bitter enemies. Tritt is arrested while Angela is in the hospital. Bald, crippled and crazy, Angela fights to save the man who saved her. I lived this story.
Elaine, please tell us about your interest in strokes and brain trauma.
In April, 2007, I had a series of blinding headaches, which I thought were migraines. After four days, I had trouble talking and doing everyday tasks, such as tying a bow in my robe belt. I couldn't figure out which end of a fork to use to scramble a breakfast egg. If you know my cooking skills, this sounds like a fair description, but I seriously could not figure out that fork. I was determined to ignore these symptoms and drive 40 miles to give a speech, but my husband took away my car keys and called my primary doctor, who sent me to the ER. The neurologist on call said I was "too young and fit to have a stroke" and sent me home. I was supposed to report that Wednesday for a PET scan, but Wednesday never happened. Instead, I had six strokes, including a hemorrhagic stroke, and brain surgery. I was in a coma for a week and spent more than three months in the hospital. I used a walker for six months and a cane for two years. I've made a nearly complete recovery, but that took more than four years.  
Moving off topic, your character Helen Hawthorne has worked a series of jobs. Other than author, what's the most interesting job you ever had?
Really enjoyed volunteering for the Bonnet House, a Fort Lauderdale museum, for my new hardcover, "The Art of Murder." Bonnet House is the whimsical 1920s mansion-turned-museum owned by artists Frederic Clay Bartlett and his wife, Evelyn Lilly Bartlett. Unlike many rich people, the Bartletts had mastered the art of living, and Bonnet House and its grounds are filled with life and color "" exotic orchids grow in the trees and swans swim in the pond. Some of Evelyn's pet Brazilian squirrel monkeys still roam the grounds. They escaped from a bar. (Hey, it's Florida.) And speaking of bars, Frederic built Evelyn her own Bamboo Bar for her birthday. This was a little bijou building where the clock was always set at 5 p.m.
Who is your favorite fictional hero or heroine? Your favorite antihero or villain?
Miss Marple. She's too easily dismissed as a fluffy old woman, but Miss Marple is shrewd and relentless. She once said, "I am Nemesis" and meant it. Favorite villain is Moriarty, Sherlock Holmes's nemesis.
You live in Florida, so I'm sure, over the years, you've had visitors. Where do you like to take them?
To the ocean, which is eternally beautiful, and favorite restaurants by the water. Butterfly World and now, Bonnet House. Florida is ruled by the water, and I can see the Intracoastal Waterway and the ocean from my condo.
Neil Gaiman said, "Trust your obsession." Did you ever have an obsession that you had to turn into a story? What was it?
"Brain Storm." It took me eight years to get the courage to write this novel based on my personal experience. I had to relive one of the worst times in my life. I battled reoccurring nightmares and panic attacks, plus my own anger at the hospital billing office that cheated me and at the doctor who misdiagnosed me and stole four years of my life. That man will never be brought to justice "" though he does die in my book. To get the death investigator details right, I went back to college "" St. Louis University "" and took the Medicolegal Death Investigators Training course for forensic professionals.
And, last, what's been on your TBR pile this summer?
So many books. Looking forward to Ann Cleeves's Dead Water, in her Shetland series. Charlaine Harris's Night Shift, the third Midnight, Texas novel. Marcia Talley's Daughter of Ashes and Frances Brody's Murder on a Summer's Day. Also books by Jeff Abbott, Brendan DuBois, William Kent Krueger, Alison Gaylin, David Ellis, PJ Parrish. I could keep going, but we're running out of room.
Thank you, Elaine, for your time. Readers who are interested in Brain Storm might want to check out our Web Store. https://store.poisonedpen.com/