Joseph Finder and Peter Spiegelman were recent guests at The Poisoned Pen.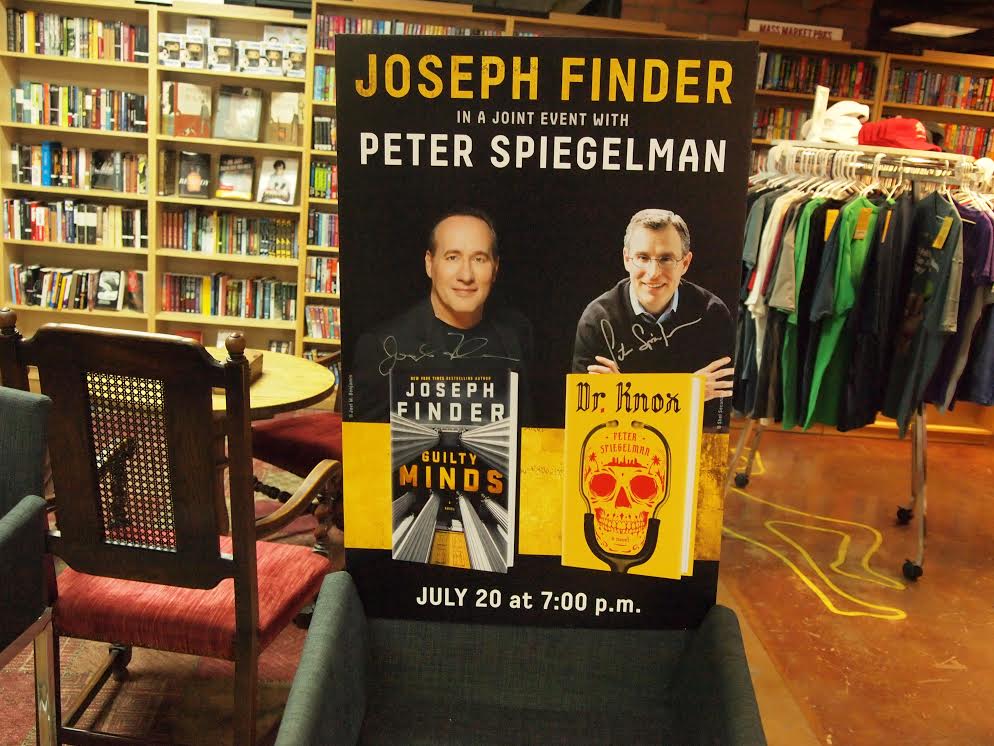 Here are the two authors in that mysterious room where authors meet ahead of time to sign stock.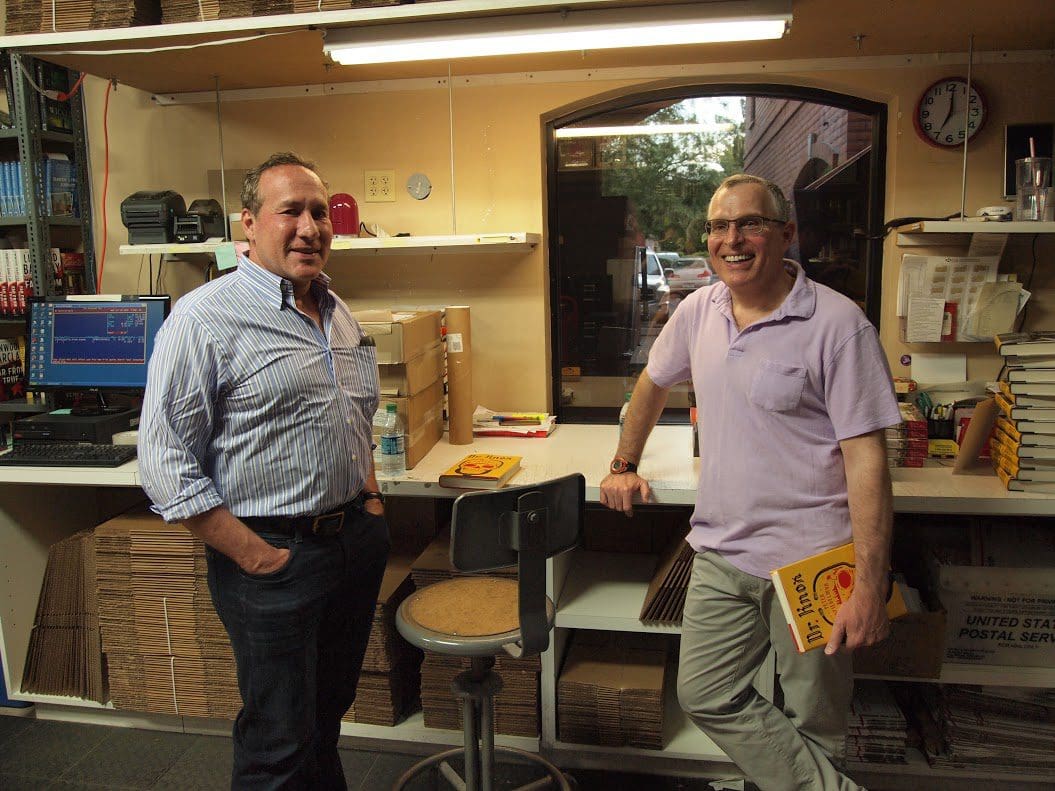 As a member of a number of audiences at the Pen, I can say it's always fun to see the authors come from the front of the store to the speaking area.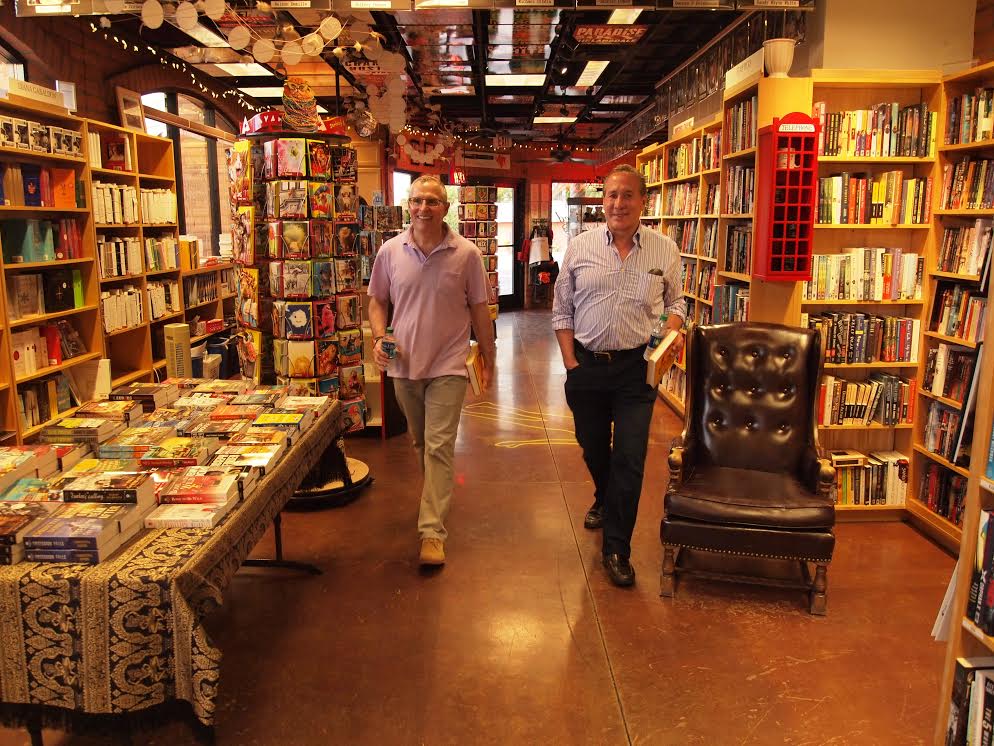 The authors even had joint moderators for the event, Barbara Peters, the store owner, and Patrick Millikin.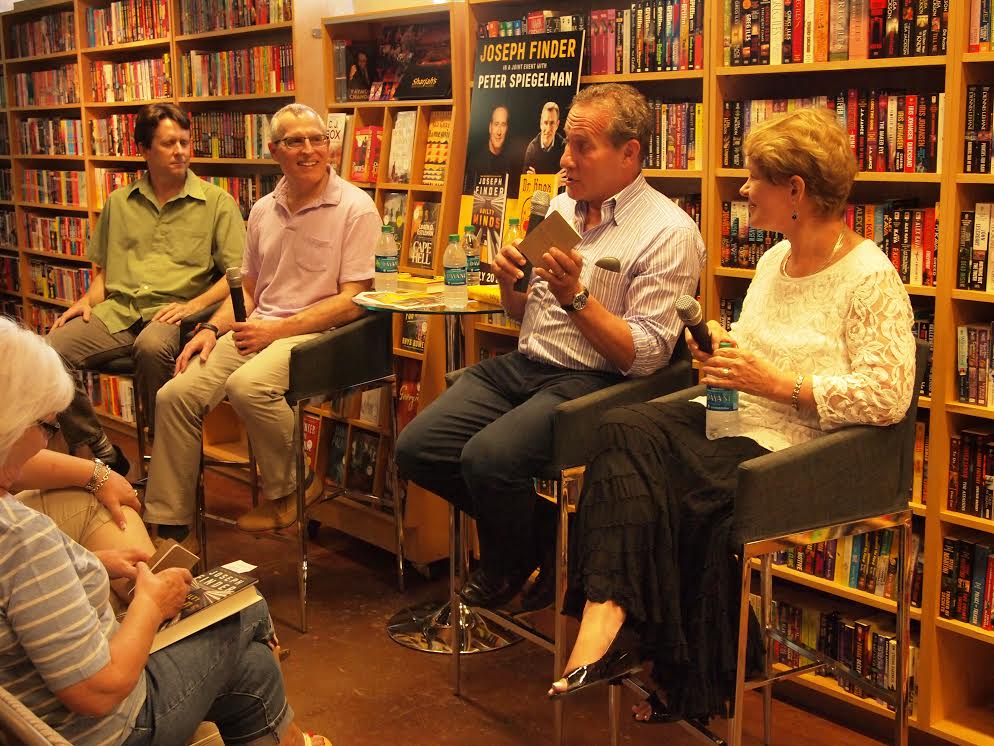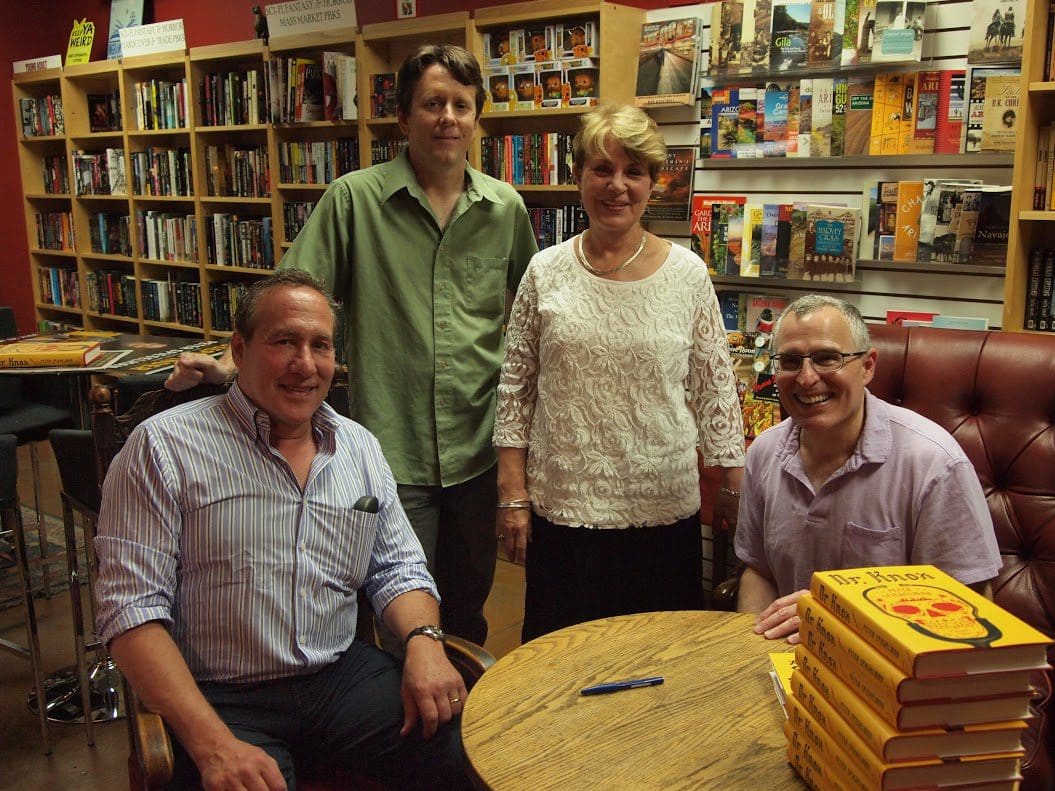 And, of course, they signed books afterward for the audience.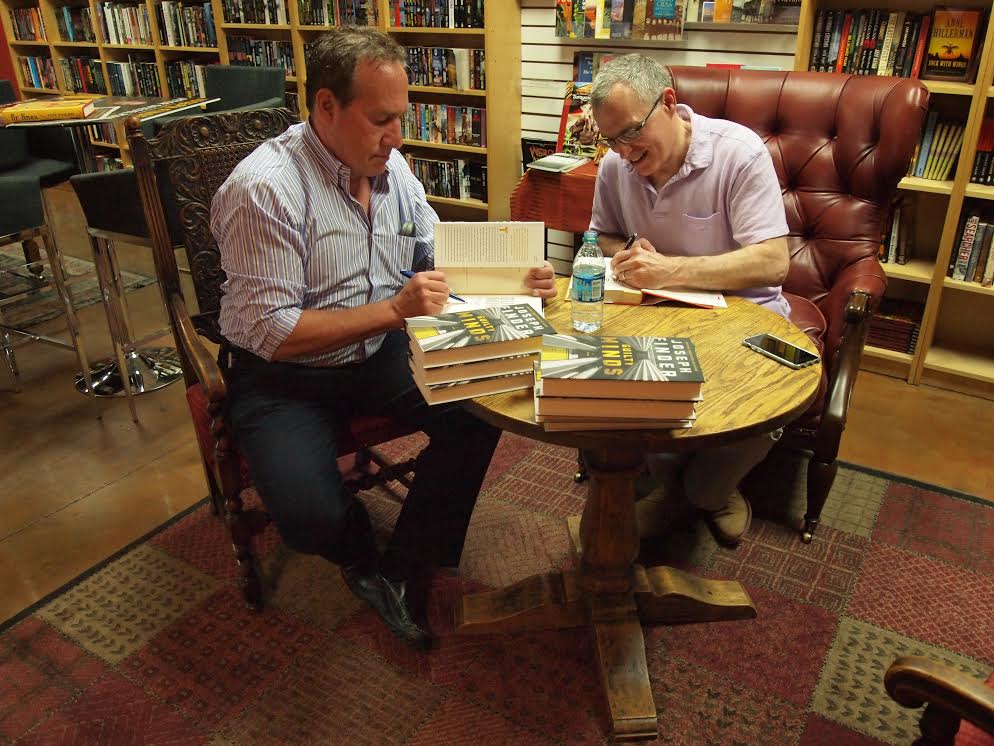 If you would like to see the event, it's up on Livestream. https://livestream.com/poisonedpen/events/5619381
And, of course you can purchase signed copies of Finder's Guilty Minds and Spiegelman's Dr. Knox through the Web Store. https://store.poisonedpen.com