Barbara Peters, owner of The Poisoned Pen, was surrounded by men the other night when she hosted four authors of thrillers and novels with military themes.
The authors present were Ben Coes (First Strike), Stephen Coonts (Liberty's Last Stand), Brian Keene (Pressure), and Weston Ochse (Grunt Traitor).
Most of the evening was quite serious, but you can tell there were some light moments.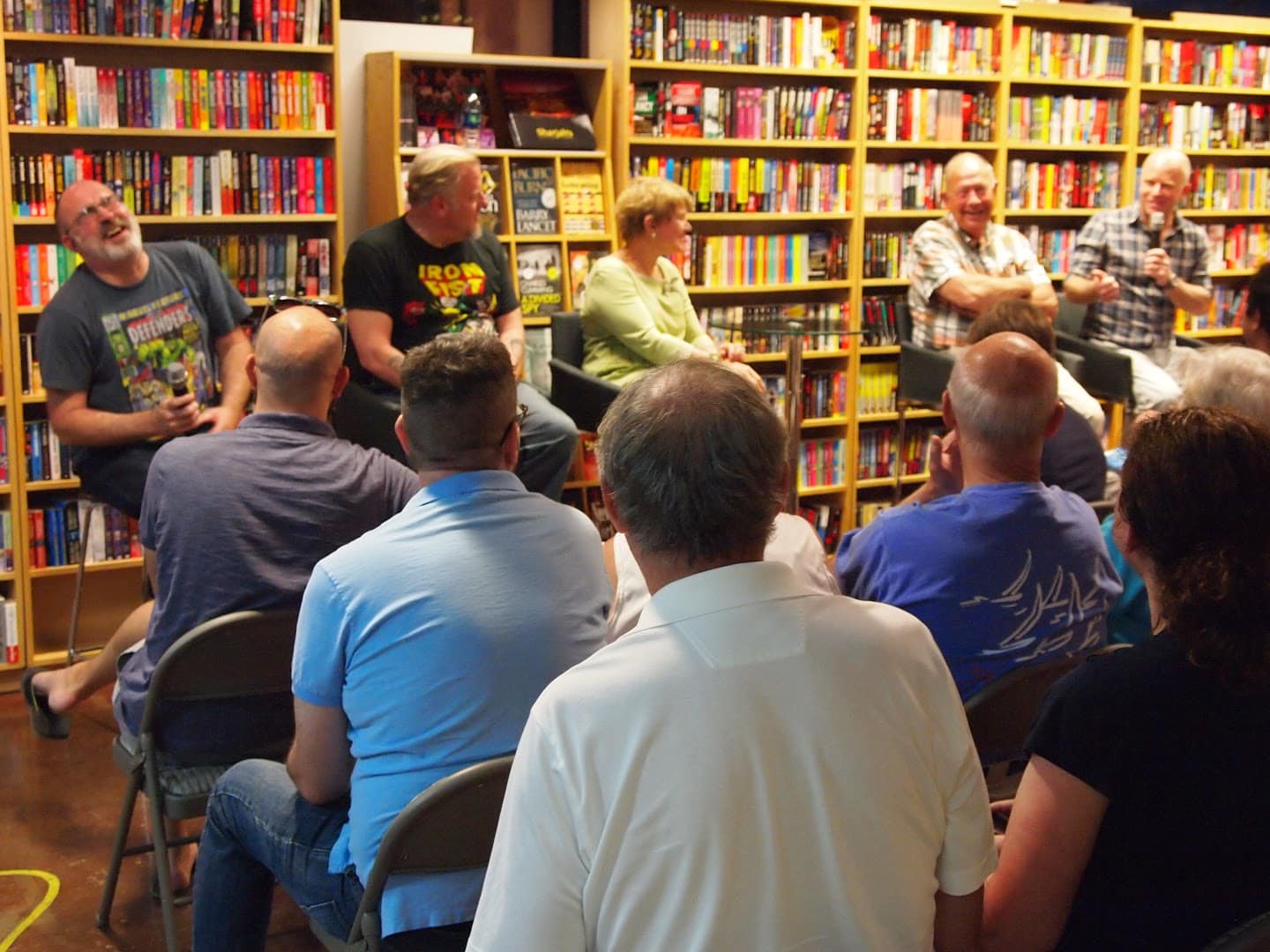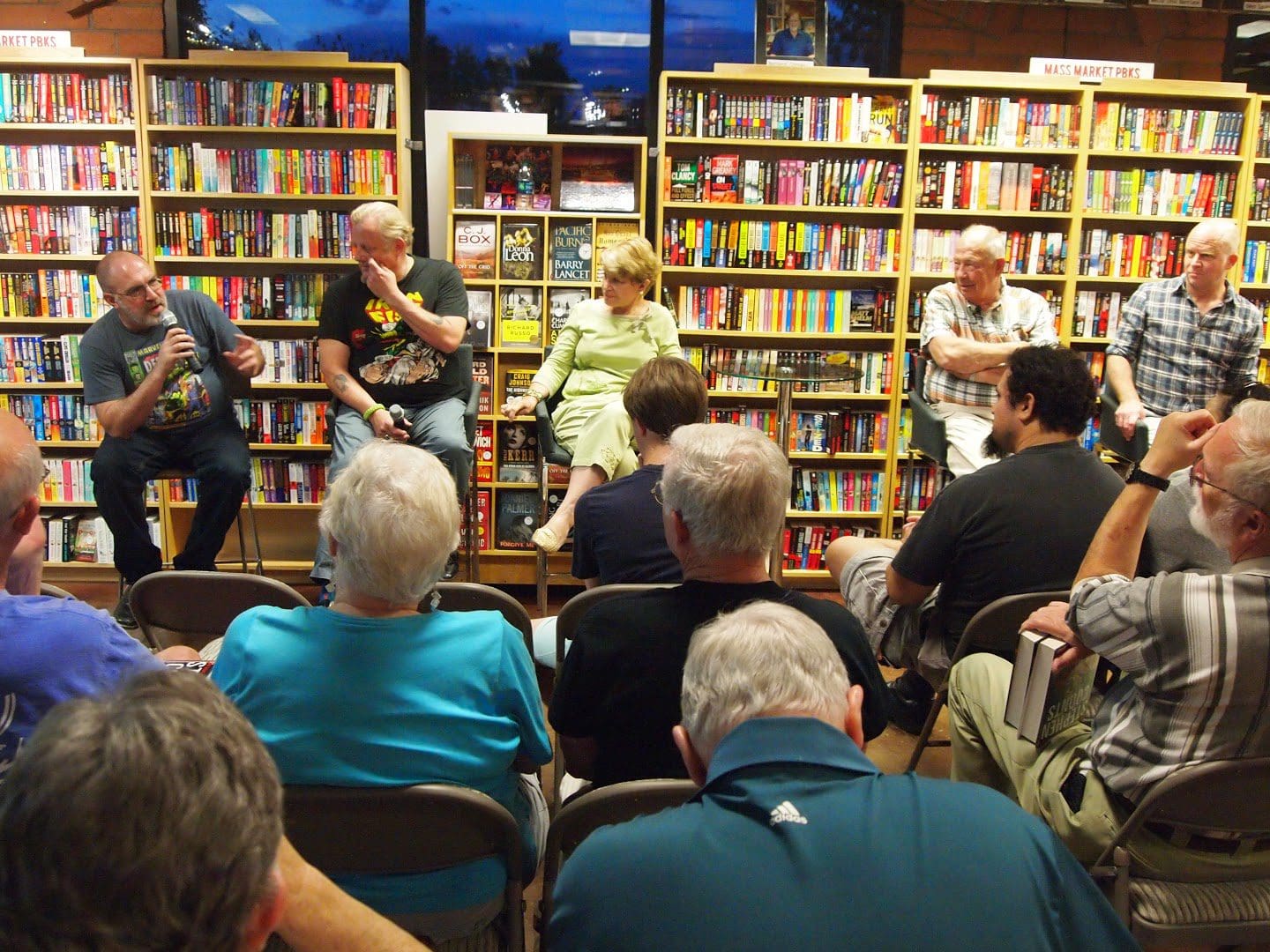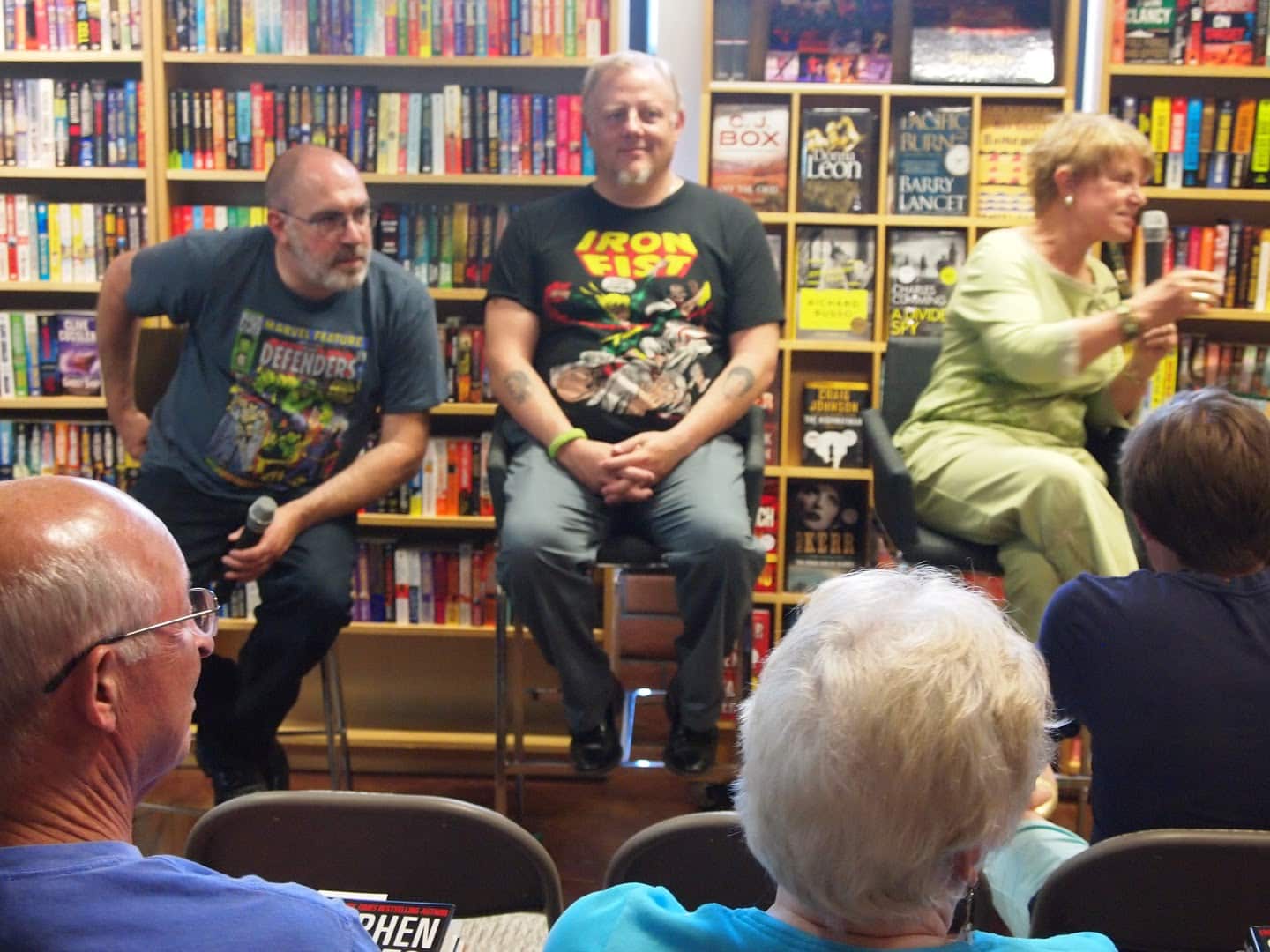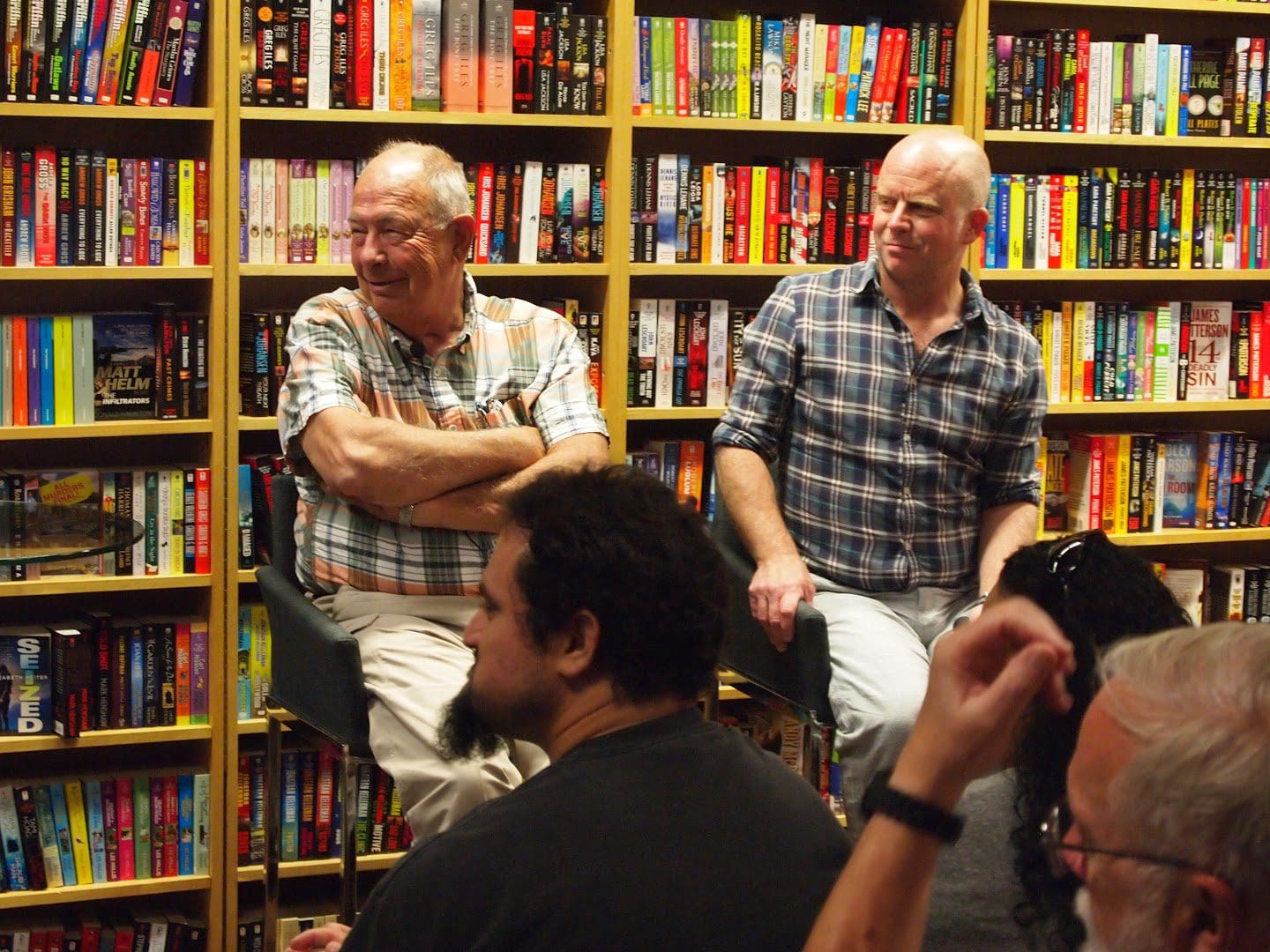 Here's my favorite picture of the evening. Ben Coes wanted a photo with the audience. Can you pick the authors out in the crowd?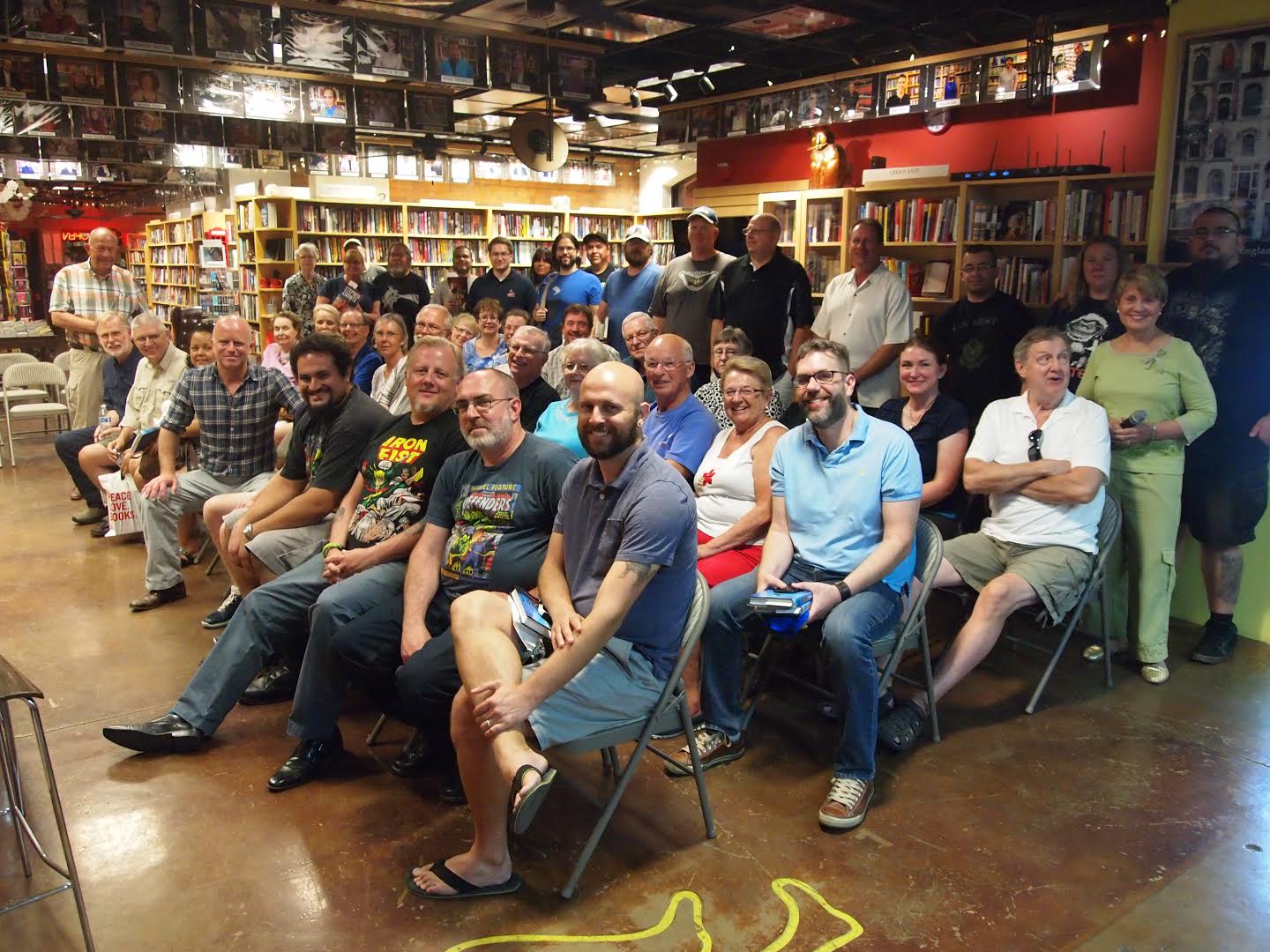 You can get signed copies of books by any or all of the authors by going to the Web Store. https://store.poisonedpen.com