Anne Wilson recently hosted Grant Blackwood, author of Tom Clancy's Duty and Honor, and Whitney Terrell, author of The Good Lieutenant. It seems, from the photos, as if everyone had a great time.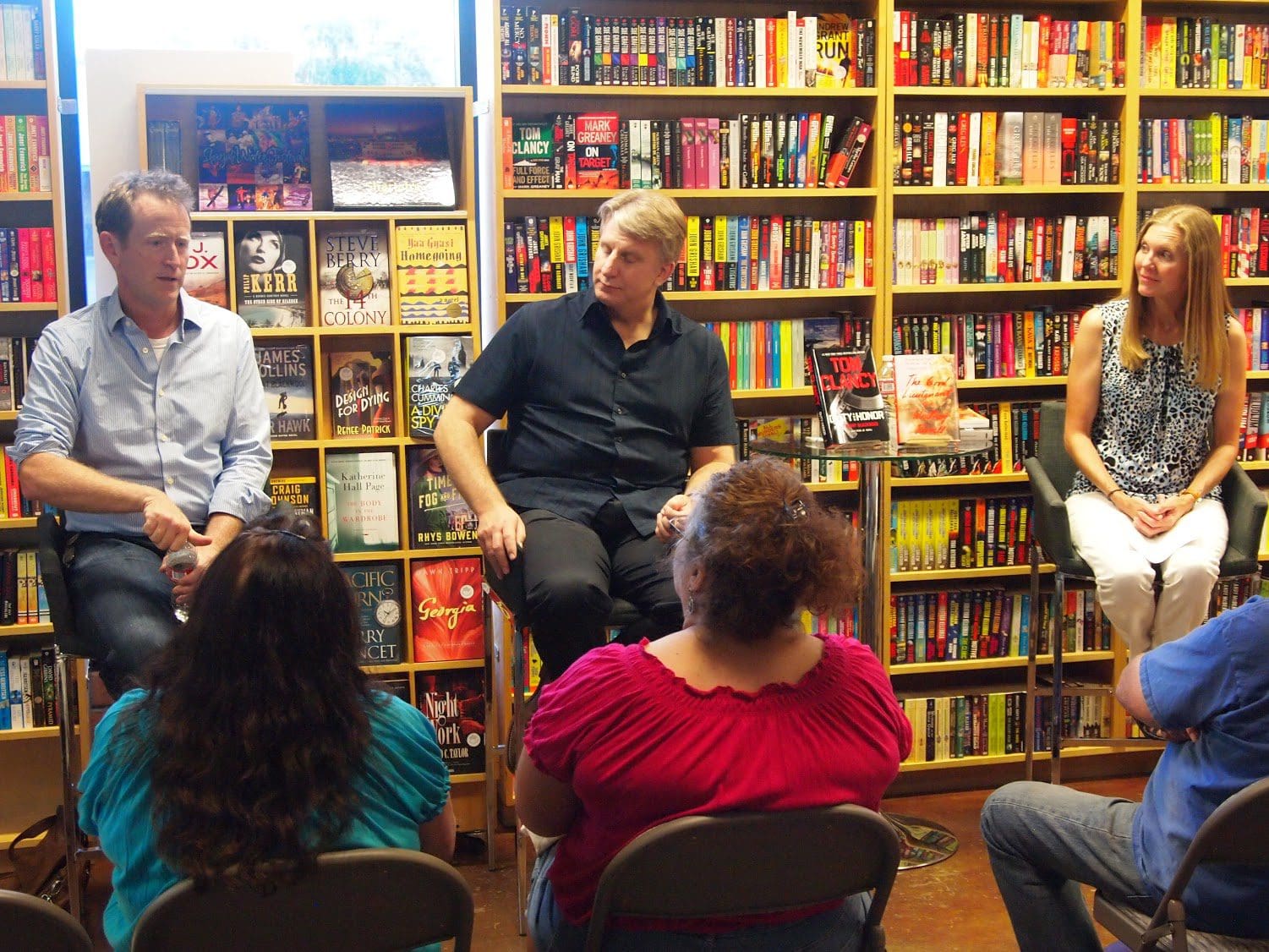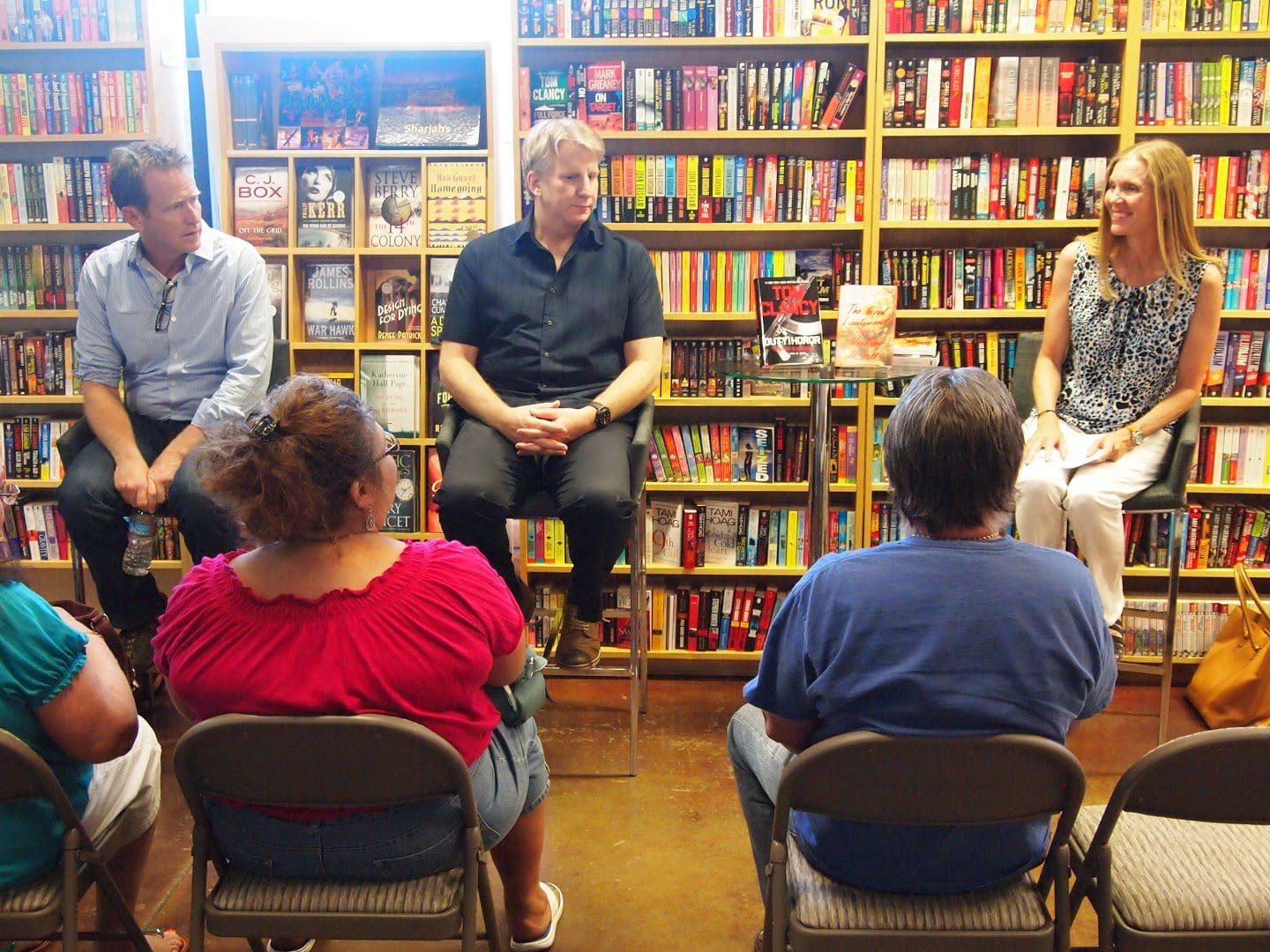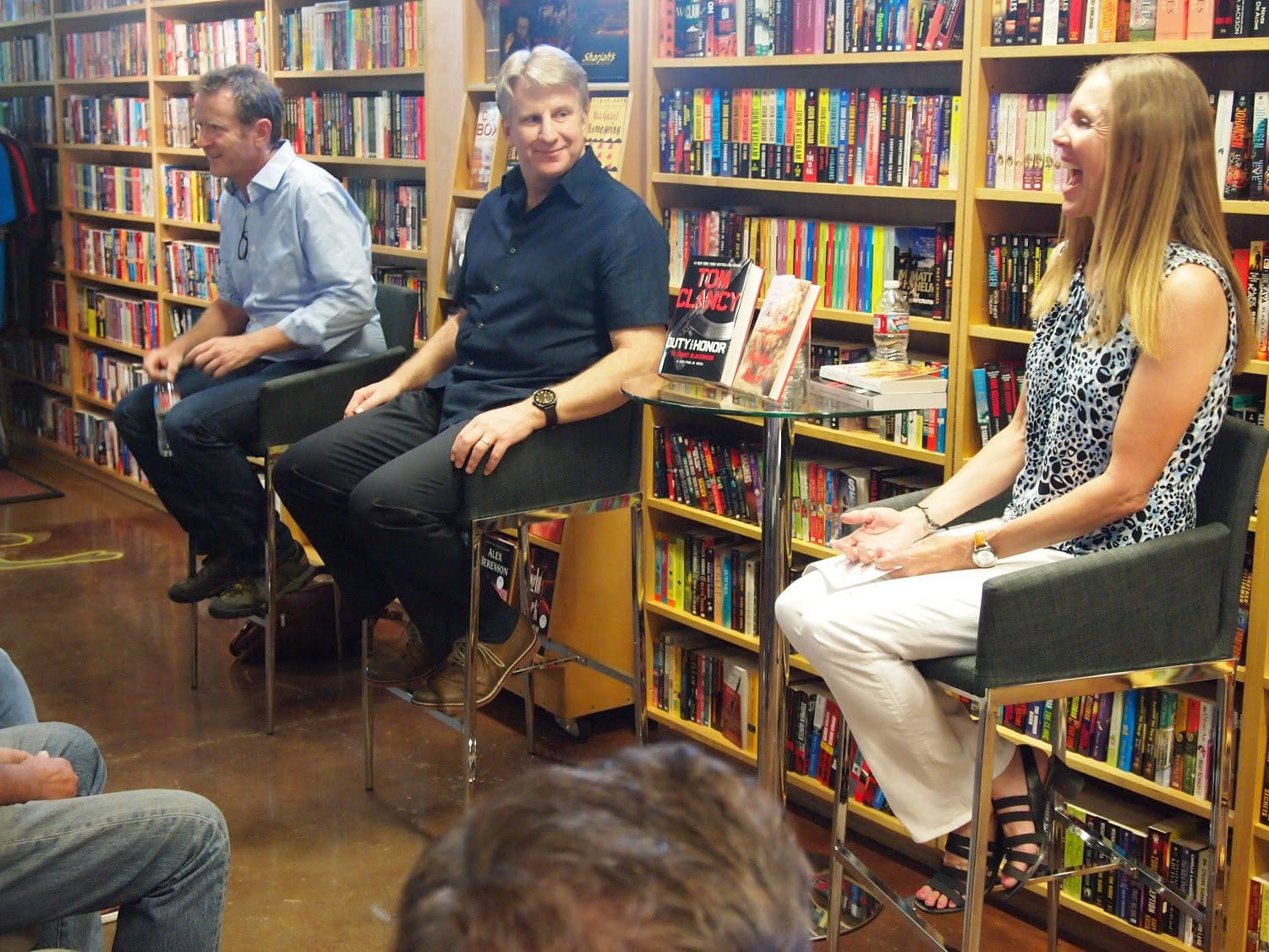 Would you like signed copies of either Blackwood's Tom Clancy's Duty and Honor or Terrell's The Good Lieutenant?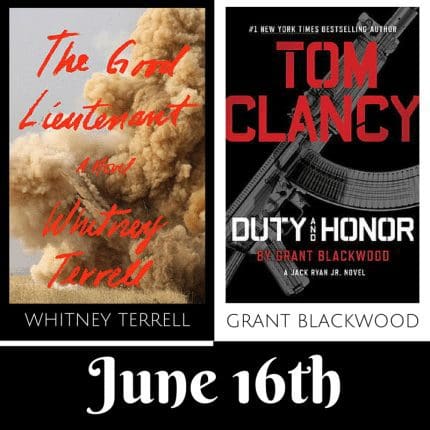 They're available through the Web Store. https://store.poisonedpen.com
And, Anne Wilson will be appearing again at The Poisoned Pen on Tuesday, July 12 at 7 PM with her debut novel, Clear to Lift. It's always fun to hear a debut author, and feel as if you were in on the ground floor. You might want to mark your calendar.