Some readers may have met Kate Carlisle at The Poisoned Pen. The author of Books of a Feather, the latest Bibliophile mystery, will be joining Laura Bradford and Paige Shelton at the Pen on Saturday, June 11 at 2 PM. She was kind enough to sit in the hot seat and answer questions.
Kate, cozy mystery readers who come to The Poisoned Pen may know you, but not all blog readers do. Would you introduce yourself to our readers? Tell us about yourself.
Before I started writing, I worked just about everywhere you can imagine, from law offices to libraries to TV game shows to vineyards. In a way, all of that—every bit of it—was an apprenticeship for my work as a mystery writer. Every experience is fodder for my books, and the variety allows me to craft mysteries with twists and turns that will keep readers guessing.
My tagline is "Smart. Funny. Murder!" and that's my promise to readers with every book. I want to make you laugh while I make you think. I love when readers tell me they didn't solve the murder until the very end.

Would you introduce us to Brooklyn Wainwright, and tell us about Books of a Feather (without spoilers).
I'm best known for the Bibliophile Mysteries. I've been a book arts hobbyist since I was quite young. I've always been fascinated by the book as an object, as well as the tales told on the pages. This fascination led me to create world renowned bookbinder Brooklyn Wainwright, who restores rare books while solving a modern day mystery attached to each.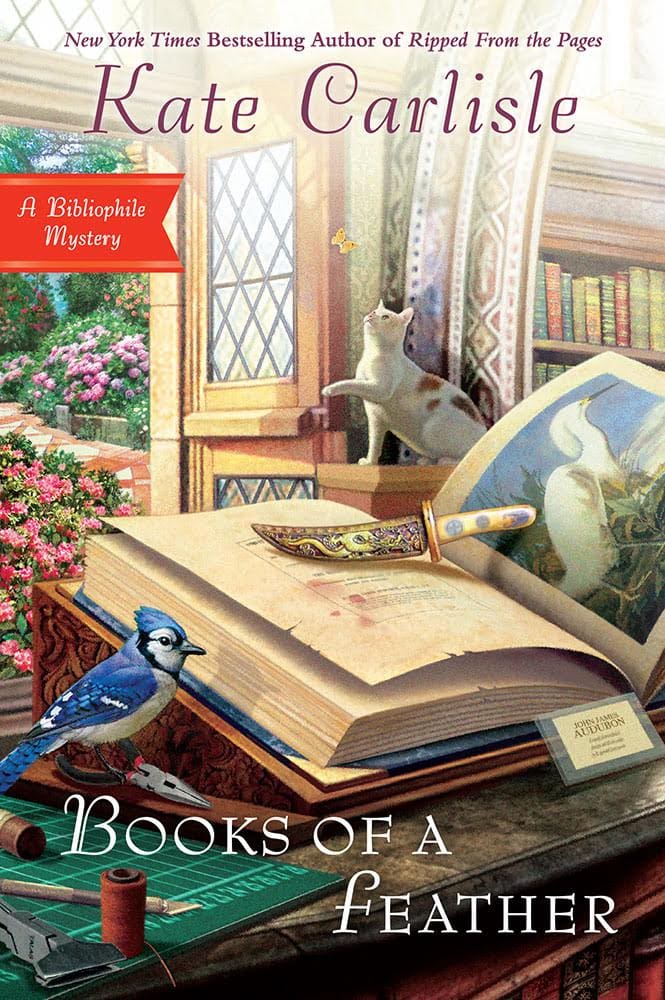 Readers tell me that one thing they love about the Bibliophile Mysteries is figuring out how I've echoed the themes of the rare book in the contemporary mystery. For example, in RIPPED FROM THE PAGES, which came out in paperback last month, Brooklyn restores a first edition of Journey to the Center of the Earth, and the murder victim is discovered deep inside a wine cave on her parents' California commune.
In BOOKS OF A FEATHER, my brand new hardcover, Brooklyn is approached by the president of a national birding society. The man is in an absolute panic. He spilled wine on a lesser known book of Audubon bird illustrations, the pride of his society's collection. Can she repair it? he asks. She's invigorated by the challenge, but when the man is murdered, she and her beau, British security expert Derek Stone, must find the murderer before Brooklyn becomes the next victim.
Just for fun, I've created a sort of literary scavenger hunt of bird references woven into the story. (You'll find the Birdwatching Scavenger Hunt in the Secret Room at KateCarlisle.com.)
You're currently writing two mystery series. Tell us how you juggle them – time, characters, ideas.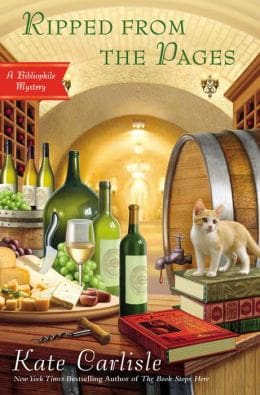 Writing two ongoing mystery series is a dream come true! Juggling characters and ideas isn't too much of a problem because the series are very specific, so when an idea comes, it's already attached to either the Bibliophile Mysteries or the Fixer-Upper Mysteries. Brooklyn Wainwright restores rare books; Shannon Hammer restores Victorian homes. Brooklyn lives in big city San Francisco; Shannon lives in small town Lighthouse Cove. Brooklyn's parents followed the Grateful Dead on tour and settled in a wine country commune; Shannon's dad ran the family construction company until Shannon took over, and now he lives in an RV in her driveway.
Juggling time, on the other hand, is a huge issue. How do I do it? Poorly. I'm always scrambling. I've discovered that panic is part of my process, and I've had to learn to live with the discomfort. I rely on deadlines to tell me when I absolutely must stop researching and revising and focus on telling the story.
(My time management has also been impacted the past year by taking care of my mother, selling our house, moving across the state, and—wait for it!—building a home. Because I needed one more thing on my to-do list.)
Deck the Hallways, the 4th in your Fixer-Upper series is due out in November. Tell us a little about that series.
I've always found Victorian homes to be deliciously evocative—especially when they're in a spooky state of disrepair. My father was a general contractor so I grew up on construction sites. That, plus the fact that I tend to see murder around every corner made writing the Fixer-Upper Mysteries a natural fit. Protagonist Shannon Hammer took over Hammer Construction when her dad retired. She specializes in renovating Victorian homes in the northern California hamlet of Lighthouse Cove, a seemingly idyllic town haunted by dark secrets. Shannon gets help when needed from a group of close friends, the handsome local sheriff, and a sophisticated bestselling writer who set tongues wagging when he moved to town.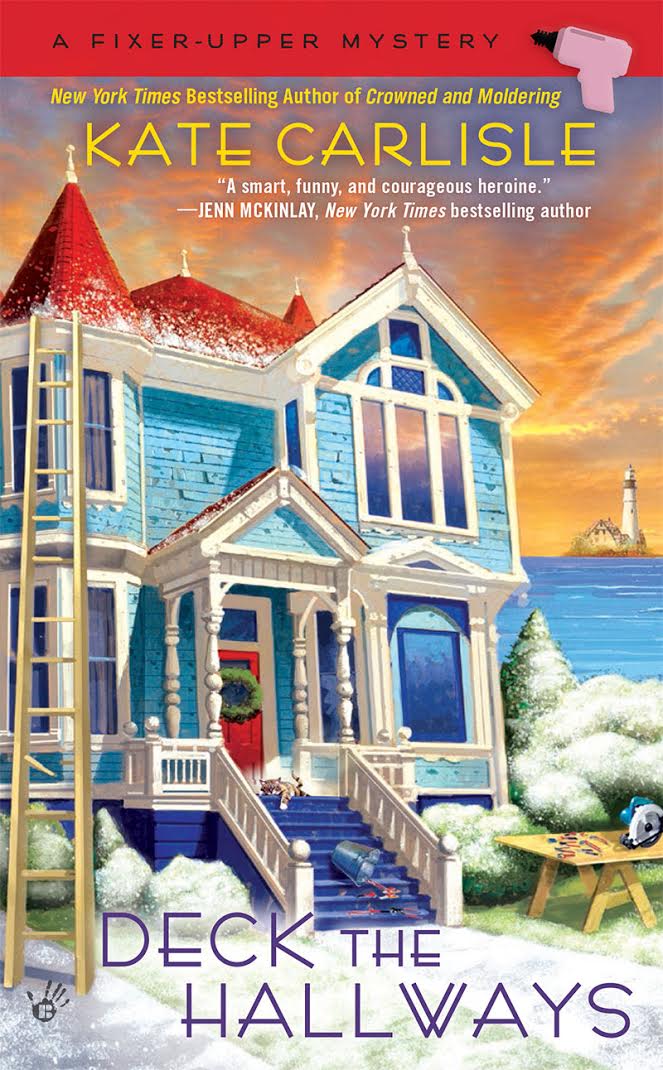 Readers can get a complete bibliography of my books in order of publication here: https://katecarlisle.com/books.php
Kate, I know you've been to Arizona before. What's your favorite place to go when you're here?
Anywhere Jenn McKinlay is, of course! Jenn is my partner in crime. Whenever we're together, my face hurts from laughing. And she often serves cupcakes, so…
If friends visit you, where do you take them?
Right now, the answer is that I take them to the construction site of our new home. It's not much to look at now, but it's fun to describe what's coming. You know that dream we readers all have of a cozy reading room with built-in bookshelves? It's happening! And when I look up from my book, I'll have a beautiful view of the mountains. Right now, we have zero bedrooms and one bath. 😉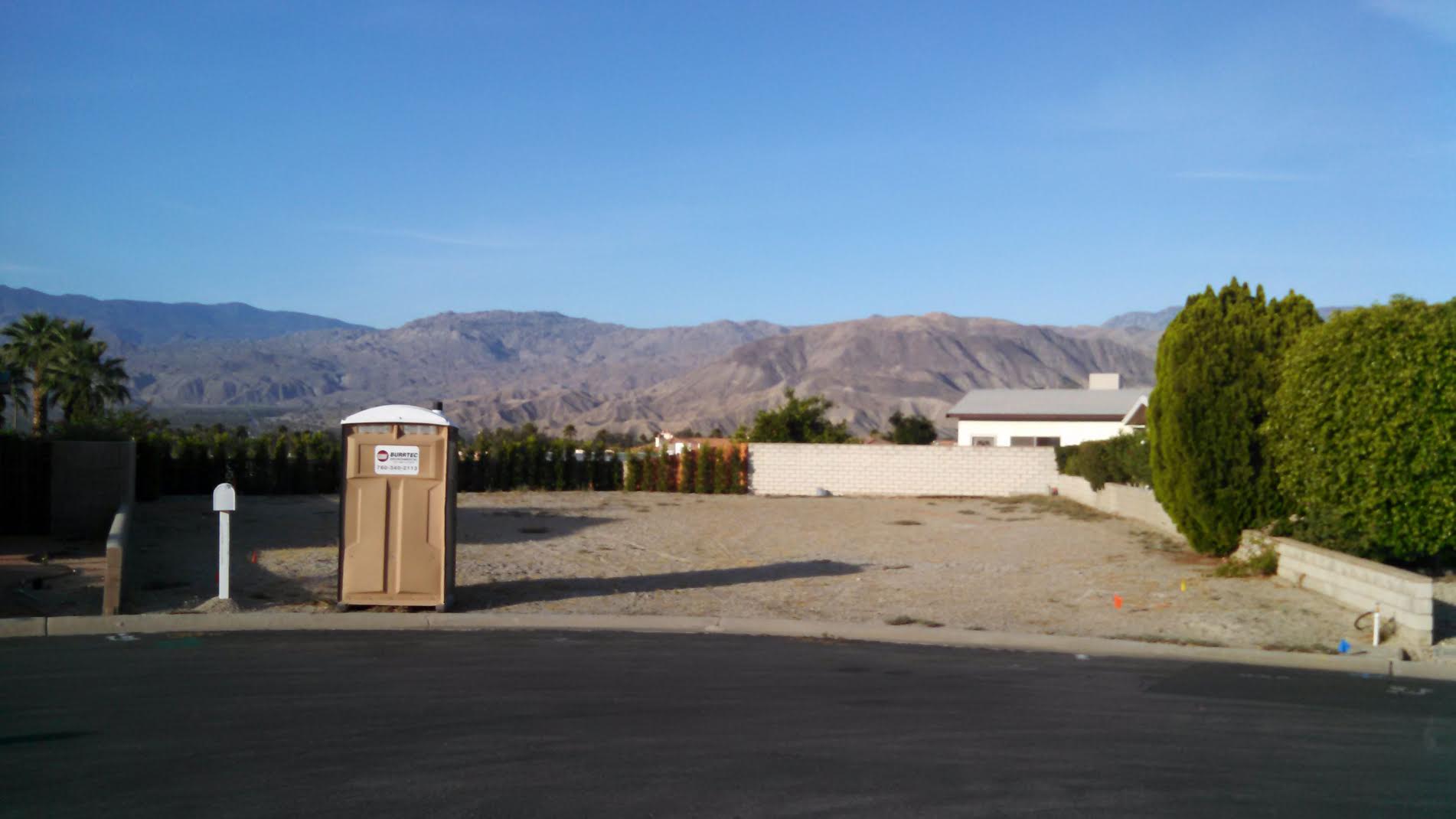 Let's talk about your bucket list, real or just in your mind. What's next on it? What do you hope to do soon?
I would love to travel to Italy and back to Scotland. I would love to set a mystery series in another country. I really want a puppy. But honestly? In many ways I'm living my bucket list:
Get published. Check!

Hit the

New York Times

bestsellers list. Check!

Write two ongoing mystery series. Check!

Build a house. Working on it!
I couldn't be happier! Or luckier. Okay, yes, I'd love to have one of my books hit #1, but that's so far beyond my control as to be more of a dream than a goal.
One thing I am looking forward to is the American Library Association conference in Orlando. Librarians are my people! When Jenn and I did a signing at the conference in San Francisco, I kid you not, there were librarians in line who were shrieking with excitement. It was the most fun ever.
Guilty pleasures. What are your favorite TV shows?
I'm not sure I'd describe my favorite TV shows as guilty pleasures. Life's too short to feel guilty about something you enjoy! Let's call them market research because I gravitate toward shows with mystery and humor, just like my books. Suits, NCIS Los Angeles, Castle, Bones. I love Elementary, too. I also enjoy more somber mysteries, such as Blue Bloods and Law & Order in all its iterations. And I'll watch anything on Masterpiece Mystery, of course.
What five words or phrases would Brooklyn use to describe you?
Oh, that is such an interesting question! Brooklyn would describe me as absent-minded, quirky (or she might say goofy), kind, thoughtful, and obsessed with food.
What's on your TBR (To Be Read) pile right now?
Oh, so many books! The top three are The Nature of the Beast by Louise Penny, Rockabye Bones by Carolyn Haines, and Little Women by Louisa May Alcott, which somehow, I've never read. (Don't judge me.) And I've got the newest Nora Roberts (Obsession) and Robert Crais (The Promise) set aside as a reward for when I finish this latest manuscript.
Thank you, Lesa and Poisoned Pen, for allowing me to spend this time with you! I appreciate everything you do to tell readers about my books.
Thank you, Kate! If you would like to order copies of Kate Carlisle's books, and pre-order an autographed copy of Books of a Feather, check our web store. https://bit.ly/1TKuu5S