Ace Atkins is the current author of Robert B. Parker's Spenser novels. He recently appeared at The Poisoned Pen to discuss the latest book in the series, Robert B. Parker's Slow Burn.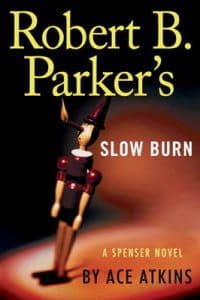 The audience turned out to hear Atkins talk about writing about the beloved character, Spenser.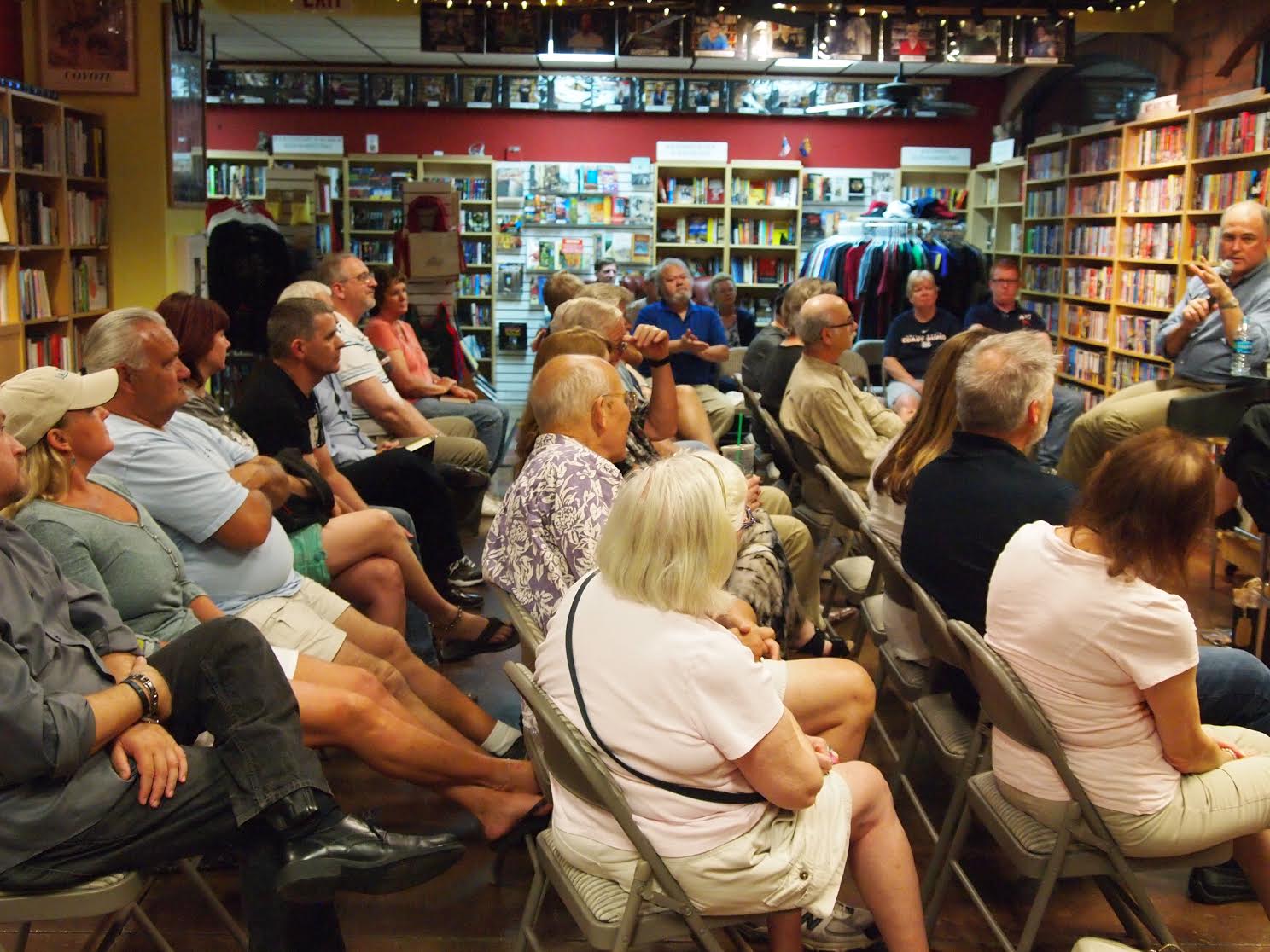 Ace Atkins and bookstore owner Barbara Peters discussed the books, and fielded questions from the audience.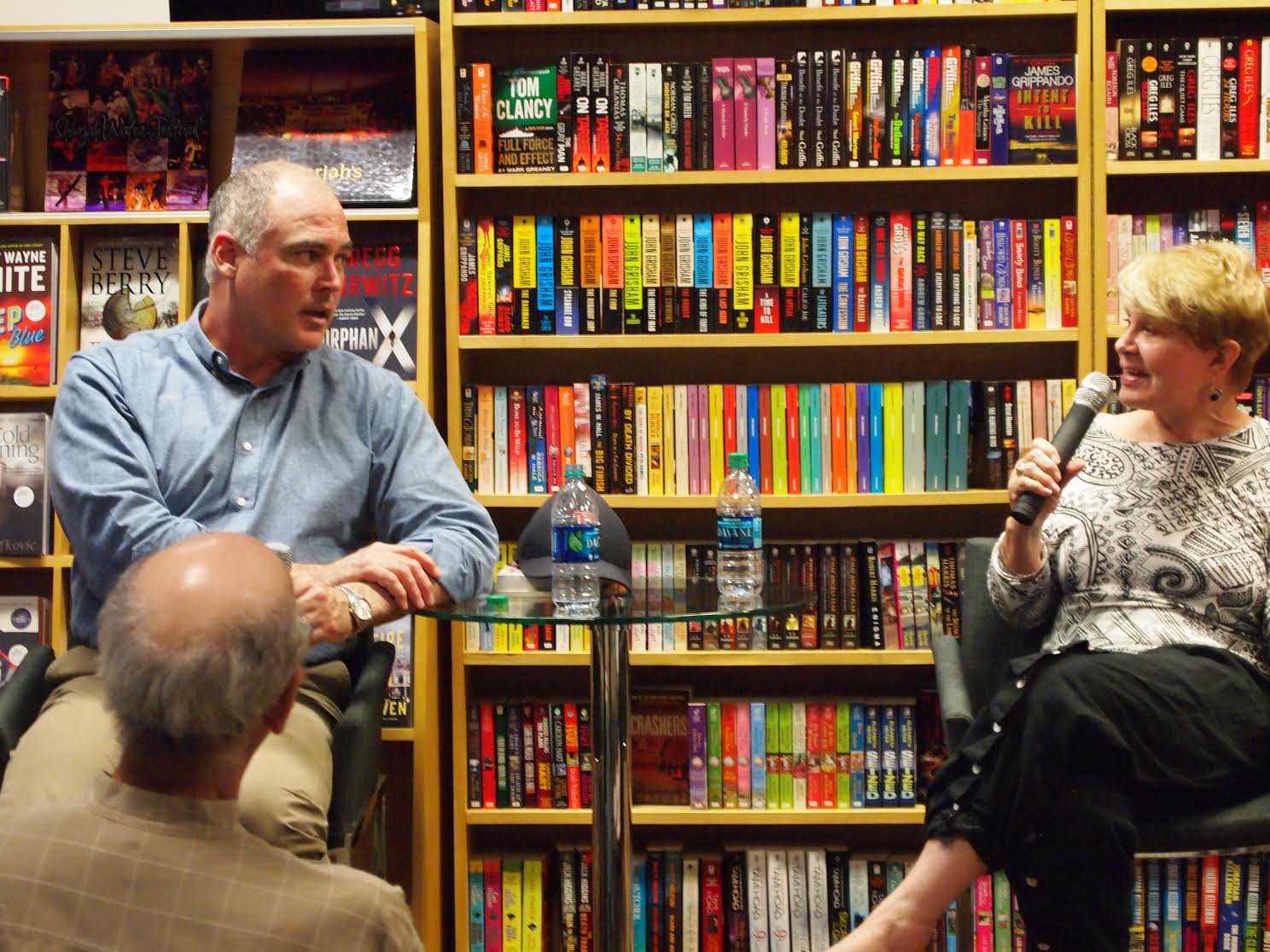 One man who came for the signing seems particularly happy to get Ace Atkins' signature.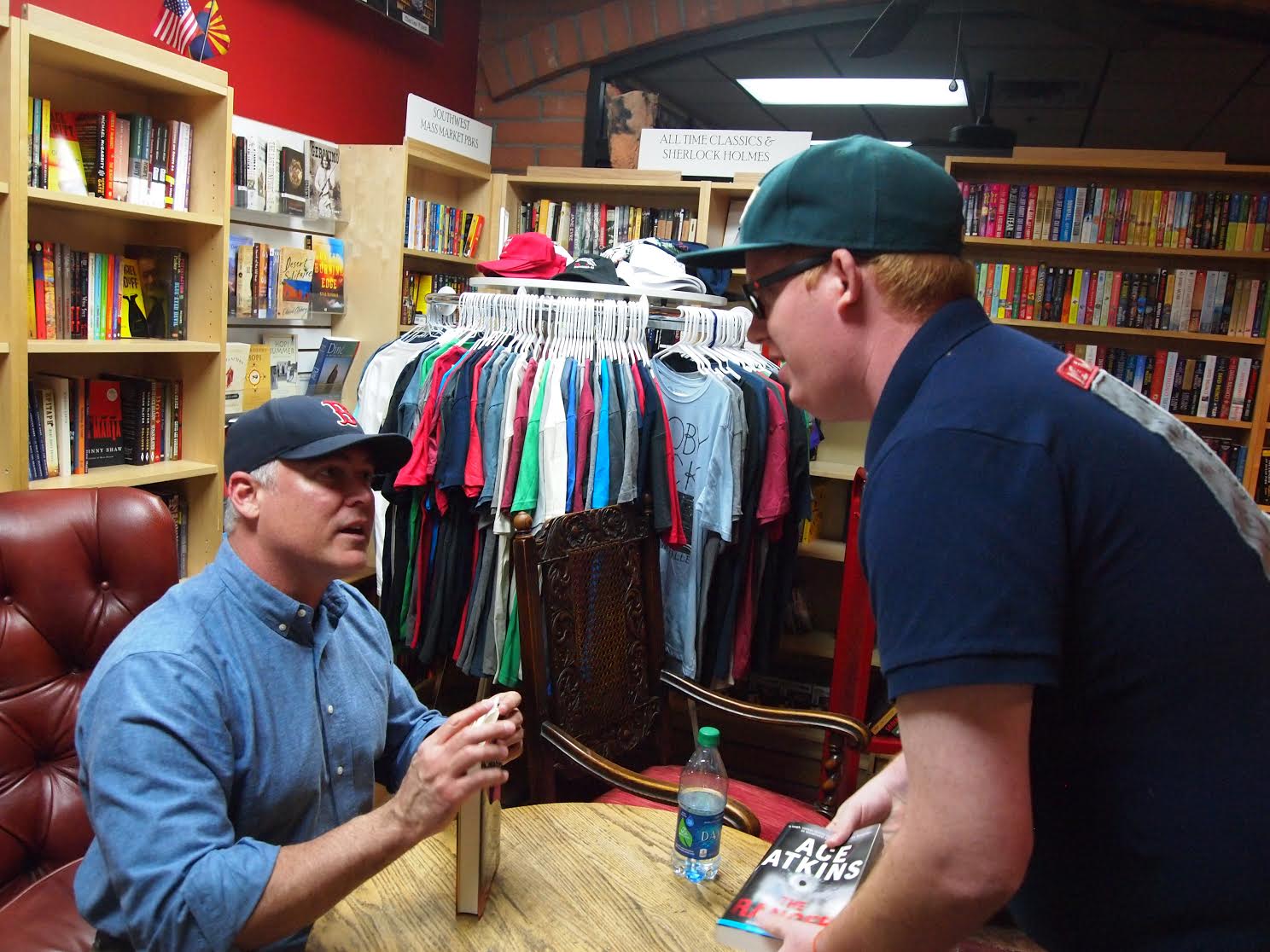 If you'd like a signed copy as well, they're available through the website –https://bit.ly/1snVRIX