It's not too early for a heads-up about our Thursday, May 5 evening event at The Poisoned Pen. Diana Gabaldon will host KC Dyer, author of Finding Fraser, a novel inspired by Gabaldon's Outlander series.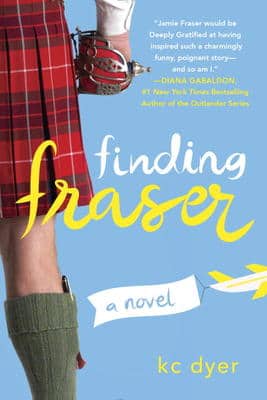 Both authors will sign copies of Finding Fraser. All the details of the 7 PM event on Thursday, May 5 are linked. https://bit.ly/26txNUx
Just a note, though. No outside books will be signed at the event. Only books purchased that day or pre-ordered through the Poisoned Pen will be signed at the event. Thank you for your cooperation. Here's where you can order your signed copy. https://bit.ly/1VVoWXX
This title's going to be hot (in more ways than one).