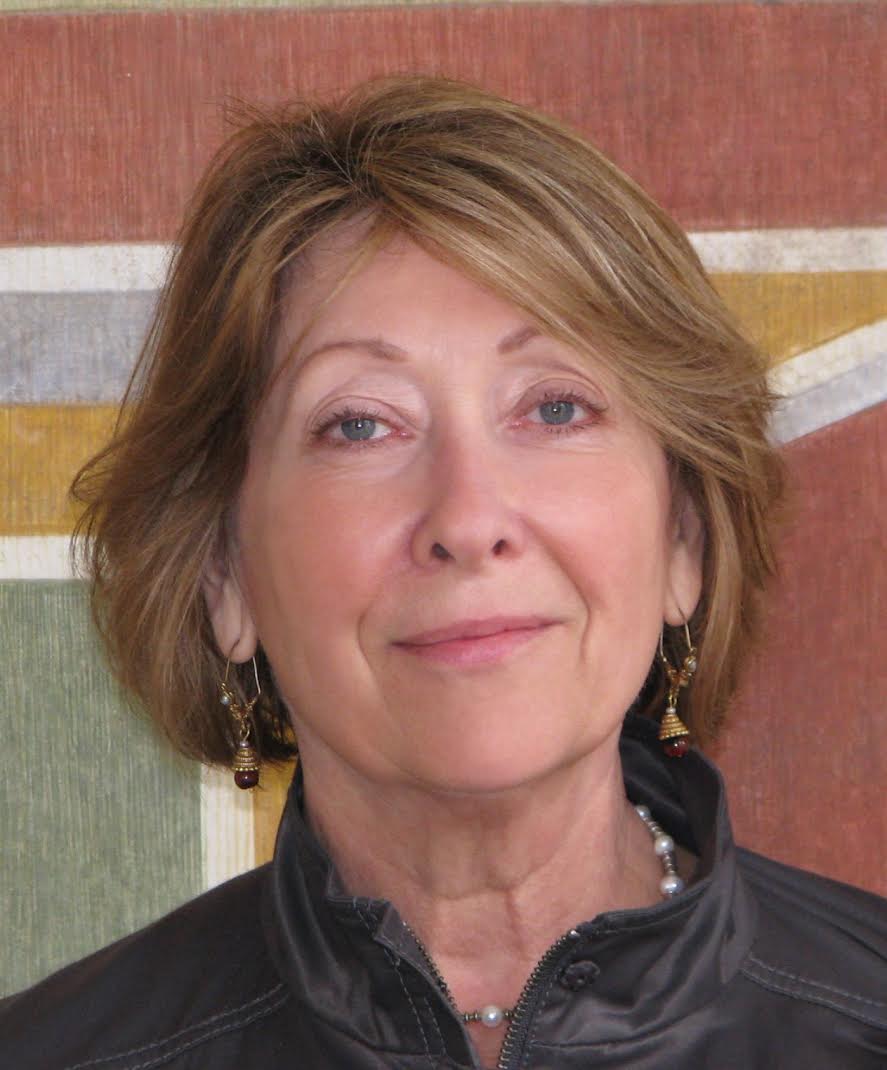 Since Tessa Arlen will be at The Poisoned Pen for an Afternoon Tea on Wednesday, April 6 at 2 PM, we thought it would be fun to ask her about Edwardian life. Her mysteries, Death Sits Down to Dinner, and Death of a Dishonorable Gentleman, are set in Edwardian England. Yesterday, I posed five questions to Tessa. Today, we have the second five.
Tell us about a couple of your favorite Edwardians.
I am going to quote from the third book in the Lady Montfort series, as Mrs. Jackson ponders on the eccentricities of the aristocracy and two of my favorite Edwardian women:
"At least Lady Montfort did not involve herself in the outrageous antics of the suffragette movement like the untoward Lady Constance Lytton, the middle-aged, unmarried daughter of the Earl of Lytton.  Lady Constance had spent the last five years escalating her fight for the franchise from setting light to the occasional post-box to instigating a one hundred woman strong hunger strike in Liverpool Prison; bringing untold humiliation to her family, and if this wasn't enough had proudly published a book about her experiences in His Majesty's more unattractive prisons.
And neither did Lady Montfort design highly unsuitable underclothing like that embarrassing Lady Duff-Gordon with her fancy London salon, Madam Lucile, in Hanover Square. Everyone knew it was improper for the wife of an aristocrat to earn her own living ""a fact made quite clear by the Court of St. James when Sir Cosmo Duff-Gordon was informed that he may not present his new entrepreneurial wife at court."
Both Lady Lytton and Lady Duff-Gordon are great examples of independent women who lived rather unconventional lives in England at this time; one as a deeply committed and extremely aggressive leader for the women's franchise and the other as a very successful entrepreneur who not only survived the sinking of the Titanic, but had fashion houses in London, Paris and New York. Nothing about them sounded particularly likeable ""but they were very interesting!
Can you describe yourself in 5 words or phrases as Lady Montfort might see you?
"Perhaps after luncheon I will invite Mrs. Arlen to walk around the rose garden with me and pick her brain about Damask and Noisette roses ""she is such a keen gardener and so willing to instruct."
Now, describe yourself as Edith Jackson might.
"Mrs. Arlen? Yes, she is a nice enough little woman, somewhat outspoken and informal in her manner, but then no one is perfect."
You live in Washington. What or where is your favorite place to take a visitor?
To Bloedel Reserve ""Bainbridge Island's stately home. A lovely house built by a lumber baron in the 1950s with the most wonderful gardens and views of the Puget Sound. Luckily now open to the public and so beautifully maintained. https://www.bloedelreserve.org/
Can you tell us what we can expect from the English Tea at the Poisoned Pen?
Afternoon tea is such a civilized affair. And once we have all said hullo and eaten a cucumber sandwich or two then I would be quite happy to join in a conversation aboutthe fascinating early decades of the 20th century and about Lady Montfort and Mrs. Jackson in their latest adventure.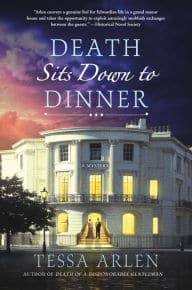 I hope you can join Tessa Arlen on Wednesday, April 6 at 2 PM at The Poisoned Pen. And, while we spent the last two days discussing her latest book, Death Sits Down to Dinner, congratulations are in order dealing with the first book in the Lady Montfort series. Death of a Dishonorable Gentleman is a nominee for this year's Agatha Award in the category Best First Novel. One more reason to attend the tea, so you can ask Tessa about her first book and the nomination.