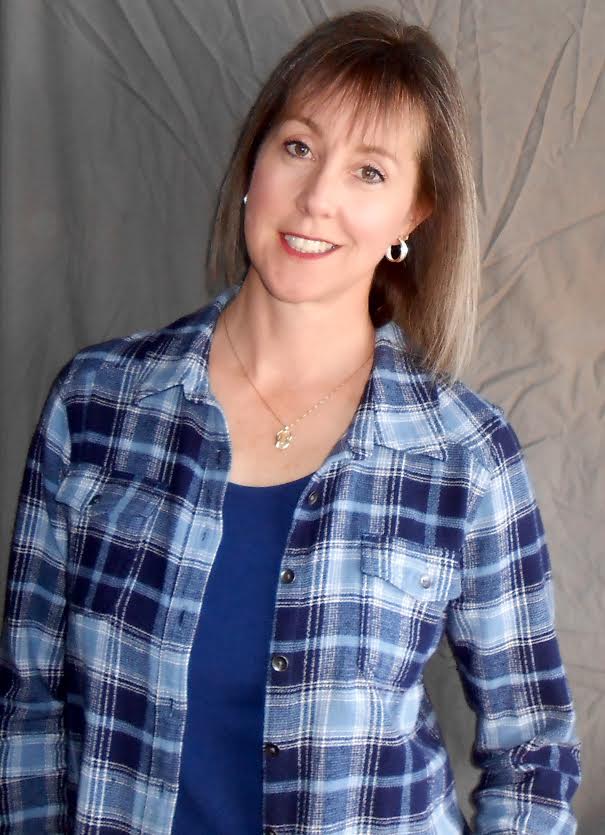 Hats off to Jenn McKinlay as we congratulate the prolific author. Readers may know Jenn as the author of the Hat Shop mysteries, the Cupcake Bakery mysteries set in Old Town Scottsdale, and the Library Lover's mysteries. Jenn is also a friend of the Poisoned Pen who has appeared here numerous times.
Jenn recently signed a contract for a three book deal for a women's fiction series, beginning with ABOUT A DOG, which will be published in June 2017. The series is "about best friends, going home, shenanigans, stray puppy dogs, mischievous elderly aunts, big laughs, shared tears, hot sex, and falling unexpectedly in love". Set in Maine among high school friends "the Maine Crew", book one opens with a woman returning to her Maine hometown, the scene of her disgrace years before, for the wedding of her best friend in which she's paired with the one-night stand who soothed her broken heart—who also happens to be the bride's off-limits brother.
McKinlay's cozy mystery fans don't need to worry, though. BETTER LATE THAN NEVER is book 7 in the Library Lover's Mystery series, with book 8 to follow.  CARAMEL CRUSH, book 9 in the Cupcake Bakery mystery series, is due out in 2017, and there's already a deal for book 10. The latest Cupcake Bakery mystery, Vanilla Beaned, is due out in just a couple weeks.
Fans will get a chance to ask Jenn McKinlay about all of these books, and her new series, at our Cozy Con on May 7. Watch for further details about that event. In the meantime, stop in and pick up a cozy mystery or two!