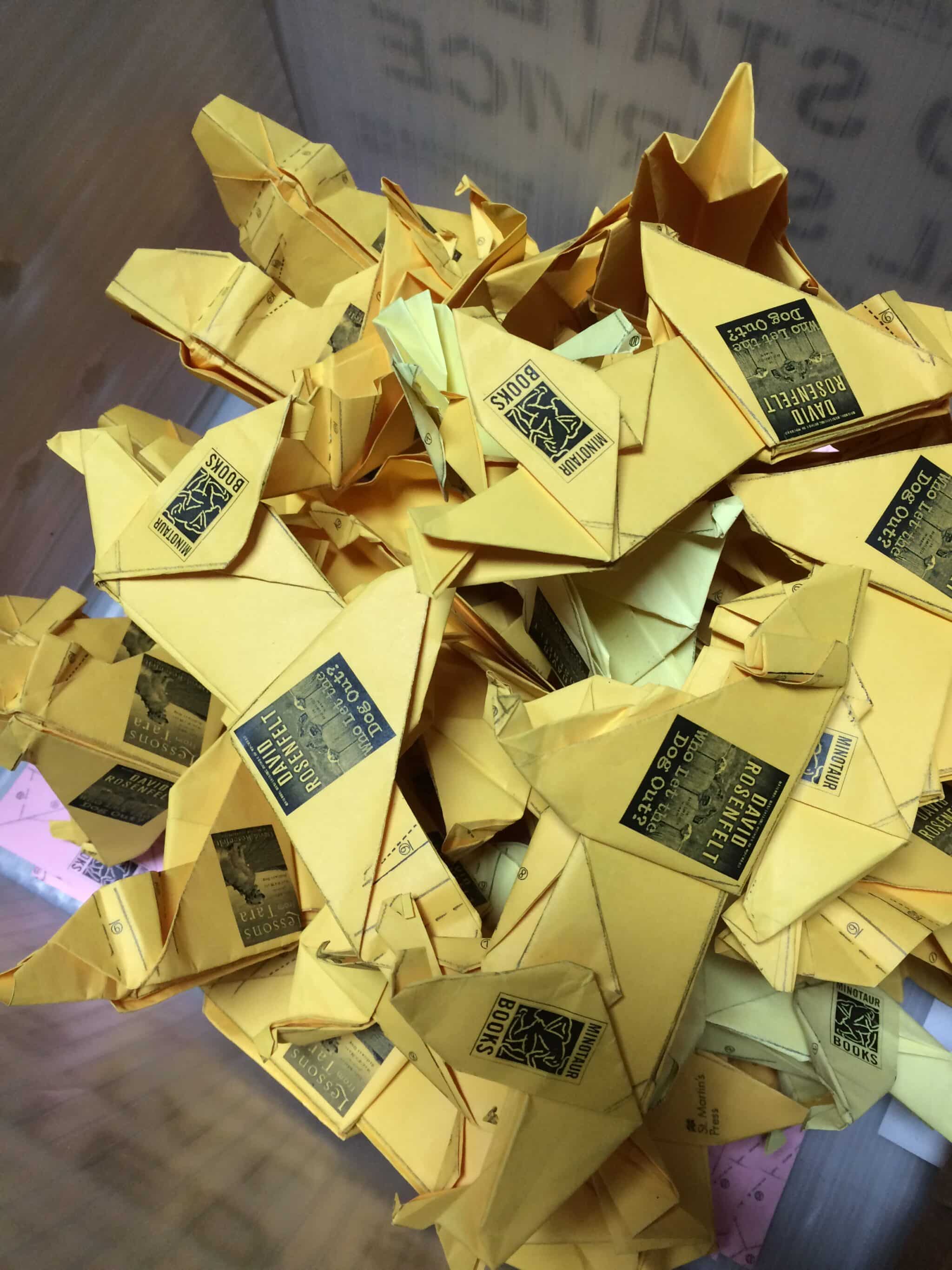 Special thanks to Hector at St. Martins for coming up with the brilliant idea to make golden retreiver origami to promote David Rosenfelt's Who Let the Dog Out. Although it has been very hard to fold the dog, we have made as many as we can before the event. Here are the instructions if you'd like to give it a shot.
Click here to download the instructions
Click here to view the template *Note: If you print out the template it is fit for legal size paper.