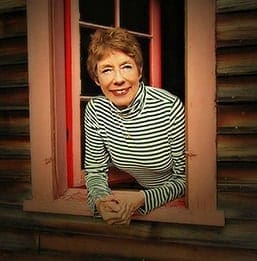 Tuesday, April 1, from 7pm "" 8pm, join us as Janet Hubbard signs Bordeaux: The Bitter Finish:A Vengeance in the Vineyard Mystery.
NYPD detective Max Maguire returns to France as bodyguard to a famous American wine critic. Max's mother is French—so Max is not only bilingual but blessed, or cursed, with disapproving (and devious) French relatives.
Max is not just escorting the critic, she's also keeping an eye on a very expensive bottle of wine whose authenticity is in dispute, a pawn in cut-throat wine wars involving critics, wine collectors, and auction houses. Checked into their Paris hotel, it's not long before Max discovers her client dead in her room and the bottle stolen from the hotel's safe. So she has no choice but to team up with examining magistrate Olivier Chaumont, the man she had fallen in love with the year before while solving a murder in Champagne.
Olivier's sidekick, Commissaire Abdel Zeroual joins in. Max has no police role in France but she stays a step ahead of the French investigators using tactics learned back in New York, while Olivier weaves in and out of Bordeaux society where he is certain the murderer lurks. Is this something local, or is there really a counterfeit wine operation in play?
Moving back and forth from Bordeaux to Manhattan among vintners, restaurateurs, auctioneers, collectors, the rich, as well as among less privileged players, everyone is propelled towards a shocking climax.

Buy the book »
Attend the event »