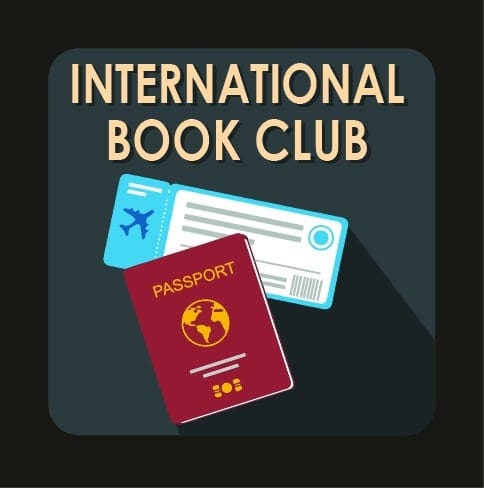 As the name implies, this club focuses on mystery novels set in foreign locations, investigating how the crime novel is interpreted around the world.
2023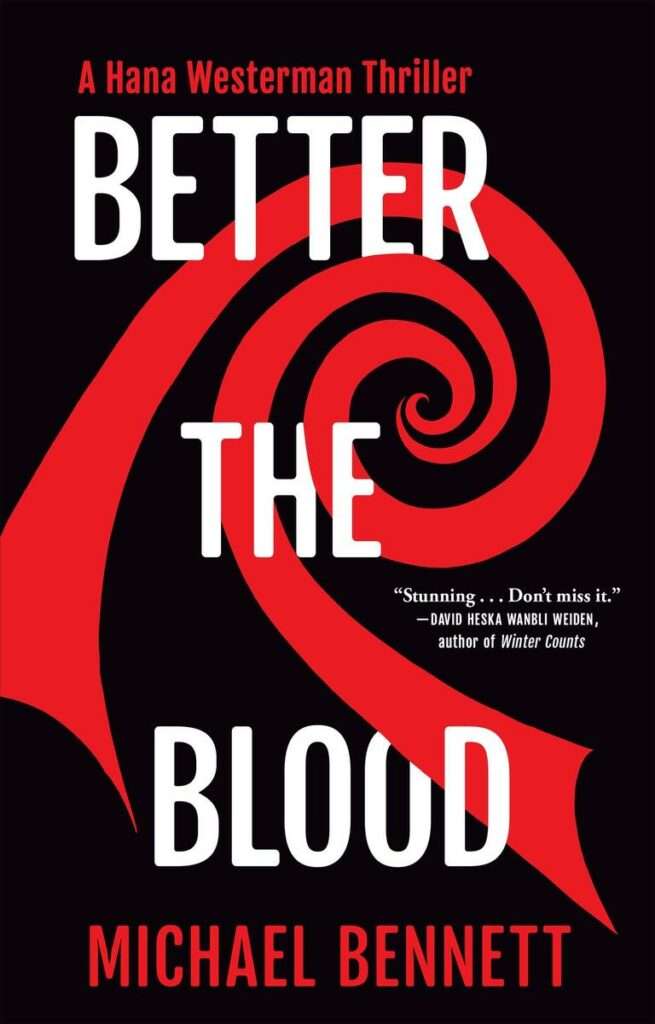 Jan: Bennett, Michael. Better the Blood (Grove/Atlantic, $27.00).
An absorbing, clever debut thriller that speaks to the longstanding injustices faced by New Zealand's indigenous peoples, by an acclaimed M?ori screenwriter and director
A tenacious M?ori detective, Hana Westerman juggles single motherhood, endemic prejudice, and the pressures of her career in Auckland CIB. Led to a crime scene by a mysterious video, she discovers a man ritualistically hanging in a secret room and a puzzling inward-curving inscription. Delving into the investigation after a second, apparently unrelated, death, she uncovers a chilling connection to an historic crime: 160 years before, during the brutal and bloody British colonization of New Zealand, a troop of colonial soldiers unjustly executed a M?ori Chief.
Hana realizes that the murders are utu—the M?ori tradition of rebalancing for the crime committed eight generations ago. There were six soldiers in the British troop, and since descendants of two of the soldiers have been killed, four more potential murders remain. Hana is thus hunting New Zealand's first serial killer.
The pursuit soon becomes frighteningly personal, recalling the painful event, two decades before, when Hana, then a new cop, was part of a police team sent to end by force a land rights occupation by indigenous peoples on the same ancestral mountain where the Chief was killed, calling once more into question her loyalty to her roots. Worse still, a genealogical link to the British soldiers brings the case terrifyingly close to Hana's own family. Twisty and thought-provoking, Better the Blood is the debut of a remarkable new talent in crime fiction.
2022
Jan: Apostol, Gina. Bibliolepsy
Feb.: Foley, Lucy. The Paris Apartment
March: Engberg, Katrine. The Harbor
April: Benjamin, Tom. The Hunting Season
May: McCulloch, Amy. Breathless
June: Perrin,Valerie. Three
July: Reynolds, Ally. The Swell
Aug: Osborne, Lawrence. On Java Road
Sept. Dicker, Joel. The Enigma of Room 622
Oct. Hewson, David. The Medici Murders
November: Khan, Vaseem/Maxim Jakubowski, eds. The Perfect Crime (Harper Collins, $28.99).
December: Christie, William. The Double Agent (St Martins, $27.99).
2021
Jan: Quartey, Kwei. Sleep Well, My Lady
Feb. Raman, RV. A Will to Kill
March: Sten, Camilla. The Lost Village
April: O'Rawe, Richard. Northern Heist
May: Klingborg, Brian. Thief of Souls
June: Porter, Anna. Deceptions
July: Schneider. The Basel Killings
Aug. Mo, Johanna. The Night Singer
Sept: McTiernan, Dervla. The Good Turn
Oct.:: Schulman, Alex. The Survivors
Nov.: Angoe, Yasmin. Her Name Is Knight
2020
July: Perrin, Valerie. Fresh Water for Flowers
Aug: Billingham, Mark. Cry Baby
Sept: Noor, Rozlan. 21 Immortals: Inspector Mislan and the Yee Sang Murders
Oct: Carlyle, Rose. The Girl in the Mirror
Nov.: Seeck, Max. Witch HunterDec.: Aimaq, Jasmine. The Opium Prince