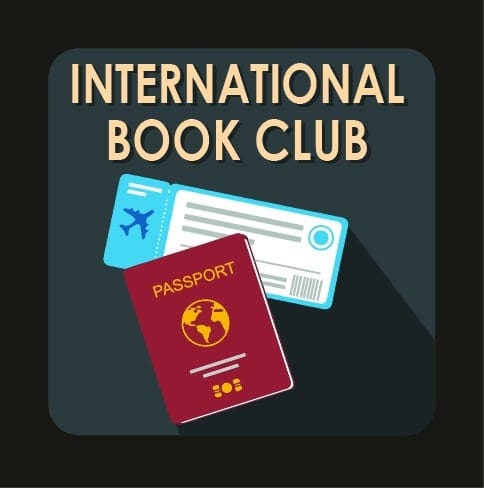 As the name implies, this club focuses on mystery novels set in foreign locations, investigating how the crime novel is interpreted around the world.
2023
January: Bennett, Michael. Better the Blood
February: Kent, Kathleen. Black Wolf
March: Catton, Eleanor. Birnam Wood
April: Bannalec, Jean. The Body by the Sea
May: Verghese, Abraham. The Covenant of Water
June: Martin Cruz Smith. Independence Square.
July: Brad Thor. Dead Fall.
August: Christine Mangan. The Continental Affair.
September: Eldridge, Tori. The Ninja's Oath.
October:
November: Anna Pitoniak. The Helsinki Affair
2022
Jan: Apostol, Gina. Bibliolepsy
Feb.: Foley, Lucy. The Paris Apartment
March: Engberg, Katrine. The Harbor
April: Benjamin, Tom. The Hunting Season
May: McCulloch, Amy. Breathless
June: Perrin,Valerie. Three
July: Reynolds, Ally. The Swell
Aug: Osborne, Lawrence. On Java Road
Sept. Dicker, Joel. The Enigma of Room 622
Oct. Hewson, David. The Medici Murders
November: Khan, Vaseem/Maxim Jakubowski, eds. The Perfect Crime (Harper Collins, $28.99).
December: Christie, William. The Double Agent (St Martins, $27.99).
2021
Jan: Quartey, Kwei. Sleep Well, My Lady
Feb. Raman, RV. A Will to Kill
March: Sten, Camilla. The Lost Village
April: O'Rawe, Richard. Northern Heist
May: Klingborg, Brian. Thief of Souls
June: Porter, Anna. Deceptions
July: Schneider. The Basel Killings
Aug. Mo, Johanna. The Night Singer
Sept: McTiernan, Dervla. The Good Turn
Oct.:: Schulman, Alex. The Survivors
Nov.: Angoe, Yasmin. Her Name Is Knight
2020
July: Perrin, Valerie. Fresh Water for Flowers
Aug: Billingham, Mark. Cry Baby
Sept: Noor, Rozlan. 21 Immortals: Inspector Mislan and the Yee Sang Murders
Oct: Carlyle, Rose. The Girl in the Mirror
Nov.: Seeck, Max. Witch HunterDec.: Aimaq, Jasmine. The Opium Prince